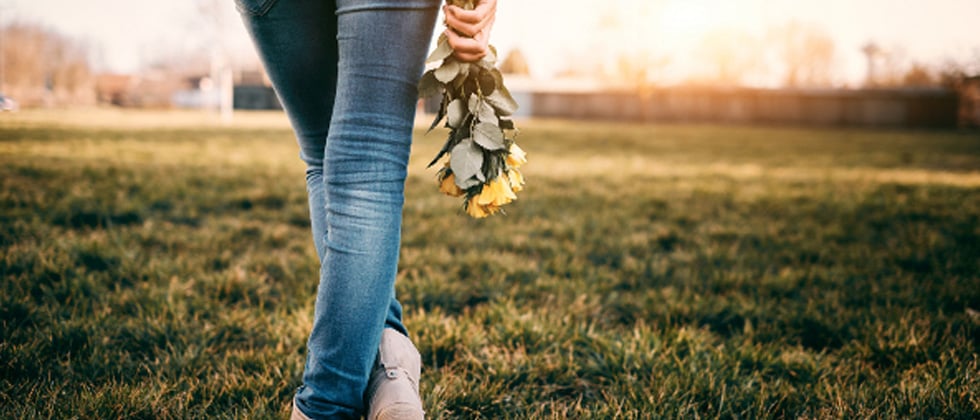 When You Should Keep Dating Someone You're Not Attracted To
For most people, it is normal and healthy to only date people to whom they're truly sexually attracted. However, there is another large group of men and women who actually should date people they're not immediately attracted to, and I will tell you why!
If you came from a chaotic home as a child or if one of your parents was gone or not very available to you when you were young, you probably sought out romantic partners in your adult life who didn't focus on your needs, either. In other words, the people you have been drawn to or attracted to have not been the kinds of people who will give you what you need.
If you came from an average home filled with usual problems and your adult relationships weren't filled with extreme emotions or really messy breakups, you can keep dating people you're attracted to from the beginning. The point is that men and women who came from dysfunctional homes and then later had a drama-filled relationship or two get stuck following a dysfunctional blueprint, falling for romantic partners who are not good for them. If this sounds like you, you are probably looking (if only unconsciously) for types who have similar personalities to some of the dysfunctional people from your past, and you gravitate toward that because you are comfortable with that type of person.
I work with so many men and women who don't want to date someone who is "too nice" because they freak out at the thought of having real emotional intimacy. Deep down, they tell themselves that the only people they can truly relate or truly respect are other people who are a little, uh, messed up. If you come from a home where there was neglect, abuse, or a lot of emotional drama, you need to be very careful when you first meet someone and you feel really attracted. Odds are that this person reminds you of someone or of a relationship dynamic in the past, but you need to walk away from people you feel extremely turned on by in the beginning. Instead, the type that you need to give a chance to is the type of man or woman who, at first, may seem boring or "too nice."
Can you change your sexual attraction to inappropriate types? What needs to happen is that you need to change the type of person to whom you're attracted. The only way to do that is to keep dating someone who seems kind and reliable, even if you think you aren't sexually attracted or that they seem a little boring. The men and women I work with who have changed their lives and found good relationships often say that they were not very sexually attracted in the beginning to their partner, but they forced themselves to keep giving that new person a chance. What's interesting is that after a few months or so of dating someone sane and "appropriate" (as therapists like to say), most men and women find that they actually prefer this new type after all, even though they didn't feel that way in the beginning. The point is to stick with it, and to focus on what you value. If you meet someone who is kind and reliable, isn't that the brass ring?
Don't be fooled by a sexy or alluring image or seduction routine.
The types of people you should avoid are the types who go to great lengths to appear charming and appealing. These individuals always try to say the "right" thing, as if they are actors playing a role to seduce you. These men and women try incredibly hard to say what they think you want to hear, but they often change and become unavailable once they've hooked you. Men and women you should avoid are also ever-focused on being appealing to everyone, so beware of the types who are actually talking to other people when they try to give you the idea that you're the only one.
The overall lesson
If you haven't yet had a long-term relationship that is easy and healthy, you have to make sure that you avoid the personality types that remind you of anyone dysfunctional from your past. Though they may be appealing in the very beginning, odds are that you will end up getting hurt if you get too drawn into the lust you feel at first. Simply put, if you have a history of drama and loss in your past, a little lust in a relationship is a good thing, but a lot of lust is a major warning sign. Proceed with caution and you will make much better relationship decisions.
How it works
Your search for a great relationship has never been easier with groundbreaking overhaul of the eharmony you know and trust.