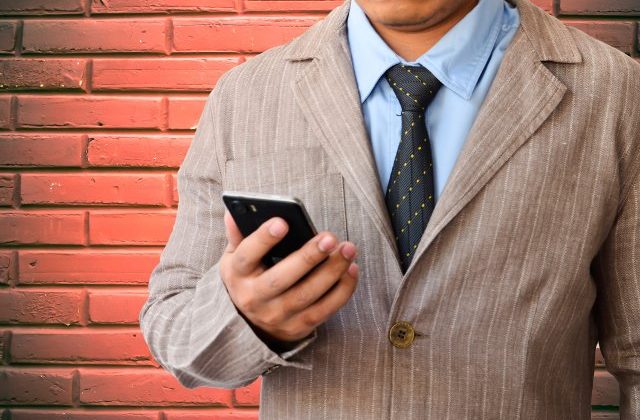 Is 'Sexting' Cheating … or Not?
Today's guest blog is from Fox News Magazine writer Stephanie Nolasco, who reached out to various experts to discuss the very timely subject of "sexting." Is it just bad behavior or is it actually cheating? In my book, this is absolutely, 100% cheating. No gray area for me! Read on for what others had to say about it…
While Anthony Weiner continues to downplay the many explicit online relationships he's had with women since resigning from Congress, the question on many people's minds is: Why is he trying to brush aside their significance?
The married mayoral candidate and ex-congressman has admitted to "sexting" a number of women, but has denied doing anything physical with them. Some say such behavior, while alarming, doesn't amount to cheating.
For one relationship expert, it depends on the context of the behavior. "Sometimes [people], especially men, can fall into a fantasy and be led by their testosterone, which manifests itself as sexting," says Marina Pearson, founder of Divorce Shift and author of "Goodbye Mr. Ex." "Sometimes it can go further where they can get emotionally caught up, and if they do, it can be seen as cheating. But what someone thinks of as cheating, someone [else] thinks is celibacy. It depends on their model of the world," she adds.
For others, sexting should definitely be considered cheating. "If you believe in monogamy and expect your partner to be monogamous, it crosses a sexual and emotional boundary that is very uncomfortable for the other person," says Nina Atwood, author of "Temptations of the Single Girl: The Ten Dating Traps You Must Avoid." "Since it involves a recipient, it's a way of being sexually intimate with another person, and that's cheating." "People who have affairs are typically seeking emotional as well as sexual intimacy," Atwood explains. "It's appealing to the person who has great difficulty being emotionally intimate, but who feels sexual compulsions, a lack of control over them, and a need to act them out," she explains.
Psychologist Karen Sherman, who also agrees sexting counts as cheating because it crosses boundaries and challenges trust, says it's actually a more serious issue than infidelity. "Sexting is a form of sexual addiction," she says. "In my opinion, any issue can be worked on as long as the person is willing to admit that there's a problem and do the work. If that's the case, though it may be difficult, a spouse can understandably stay. However, if the individual doesn't take responsibility and seek help, there's no reason to think that mere apologies will change the behavior. It's an addiction."
And while sending images and lewd messages may seem harmless, it can cause serious damage to long-term relationships. In a 2011 study, it was suggested that those who engaged in sexting were more likely to consummate an extra-marital relationship after flirting online. This year, a poll concluded that a majority of both men and women agreed sexting did count as cheating. And if your partner enjoys the rush of getting turned on via the web or phone, experts says putting up with the violation of trust shouldn't be an option. Instead, the betrayal could be an opportunity for you to empower yourself and evaluate whether the relationship is worth salvaging.
"If you discover your partner is sexting other women online, confront him," says Dr. Fran Walfish, a Beverly Hills-based psychotherapist and author of "The Self-Aware Parent." "If he lies, denies, or blames you for invading his privacy, you can be sure there is more trouble ahead. If he owns up to his misgivings and shows genuine remorse, regret, and begs to get the help, then you've got a shot for the future." However, Walfish warns that one must be "painfully honest" with themselves, determining whether this is a one-time failing or a continuous pattern that may be difficult to break.
And as to why some women may want to stay after their partner fesses up? Walfish says the reason may not be as simple as being in love. "Some women need the family to stay together," she explains. "Other women may be in denial, wishing and hoping that this time their man will get it together. Whatever the reason, it's important for us to remain open-minded and non-judgmental."
What should you do if you decide the relationship is worth salvaging? Experts recommend counseling to help both individuals address the situation, find forgiveness and move forward. However, if the sexting continues, the decision of the relationship's future lies with you. "The only hope you have is if you give in and accept this kind of behavior as a part of your relationship," says Atwood. "If you settle for this kind of relationship, and don't try to stop him, you can probably co-exist. However, you probably won't get your needs met and eventually you will tire of the one-way street."
What would you do if you caught a partner sexting with someone else? Does sexting equal cheating in your mind?
More at Fox News Magazine:
Why Women Like Men in a White T-shirt