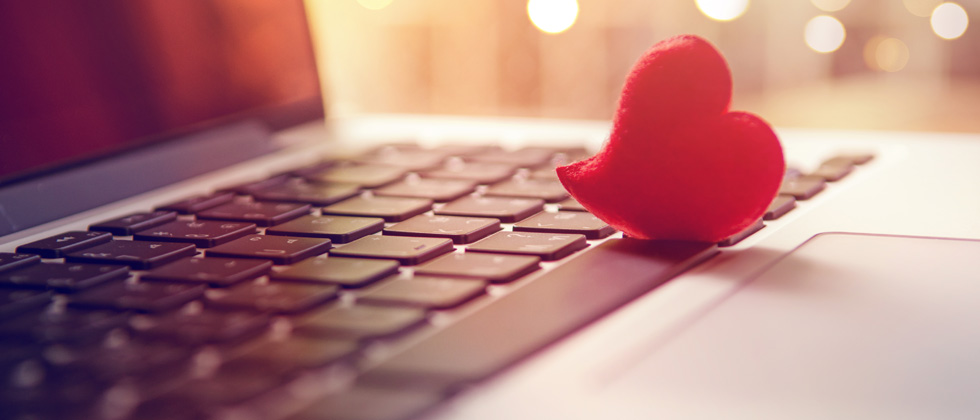 Users Share – Tips for Building an Effective eHarmony Profile
When it comes to creating powerful profiles that are attractive to other eHarmony users, there's no better source for advice than…other eHarmony users.
We solicited advice on eHarmony and got a wealth of guidance on the Do's and Don'ts for creating an effective eHarmony Profile page.
Photos
Have a photo that is large enough to see and of good quality. And share it from the beginning. Show, at least, two CURRENT photos: a good head shot with a smile, and a full-body shot.
In your photos, avoid wearing Luftwaffe uniform jackets and wife-beater T-shirts, but then, if they show some aspect of you… um… yeah, go ahead.
Make sure your photos are large enough to see and if there are multiple people in the picture, clearly identify yourself.
Post of photo that, if I decided to meet you, would let me recognize you.
By all means, do post as many good photos of yourself as you possibly can. No photos in a profile gets an immediate close in my book. Waiting until later to share your photos means you must have something to hide and I close those kind immediately, too. DO NOT post photos of yourself that may look too embarrassing or controversial, especially for your matches first impressions.
Post a photo! Only your matches will ever see your photo, so it's not like your friends will know you're on the site
Avoid pics with cluttered backgrounds. I've seen a several pics (from men) taken in their bathroom mirror with a yucky "bathroom landscape." Ewwww!
Writing a Compelling Profile
Spell check and grammar check what you write. Be yourself. Show your profile to people who know you and are capable of providing insight and feedback. If they recognize specifically "you" in your profile, you're at the very least on the right track
If you're having no luck or you otherwise aren't satisfied, ask for help here on eHarmony Advice.
Minimize the use of texting "slang"/abbreviations, even if you're of one of the younger generations, just as you would when writing a resume.
To quote an old song, you've got to "accentuate the positive, eliminate the negative, and don't mess with Mister-In-Between." In other words, don't go on about things you hate or dislike, and drop the baggage from past relationships. Baggage belongs on a plane, not in a relationship.
Check your ego at the door. If you are that interested in yourself, why are you looking for a relationship?
Have a close friend review your profile for you. Having a second set of eyes will catch spelling/grammatical errors and can provide perspective in answering the questions.
Write your profile as who you really are, not who you want to be.
Never list an attribute which should be conveyed directly: "I have a sense of humor" has always been a sign they don't; "I'm intelligent" means they are not. Along these lines, never use an outside reference. ("My friends say I'm fun. My mother says I'm attractive.")
Never try to mitigate a failure with an offsetting claim: "I'm overweight but I recently joined a gym. I'm out of work but I'm going to school." With this, don't bother with any defensive language, for any reason. While you're at it, don't blame your failure on your ex-partner(s), either.
Never be so ignorant as to get confused by your ignorance of reality: "All men cheat if they can get any with it," only ensures I'll close you extra fast. "Dogs are more important than men," … and on and on
Use some humor with information about yourself. We've all read the boring profiles … make us laugh.
Be positive. Don't show me that you're an angry, bitter person that blames the world on your own shortcomings.
Do not try to sound like you are too-good-to-be-true kind of a person. Remember, we all have imperfections, none of us are perfect. I'm not saying that you should focus on the negative or write something true about yourself that will definitely scare your matches away. By all means, save your "skeletons in the closet" for sometime after you meet in person.
Take your time. Answer every question, even if you can't think of one right off the top of your head. Give yourself a space of at least 1-2 hours to think over and type your answers. Be thorough and complete. Don't just make it look like you jotted some things down real quick and then said, "Ah, good enough!
Incomplete profiles look sloppy, and it makes you look like you are not serious and possibly even not a subscriber. Go back and review what you've written at least once every 2-3 months and make any necessary changes accordingly. If you happen to start getting closed out frequently for the reason of "based on statements made in your profile," take that as a clue that something in you wrote in your profile must be a big no-no; in this case, have someone else of the opposite sex look at your profile to help identify the problem.
I absolutely can't stand when the profile contains comments that sound too casual: casual in the sense that it sounds like the person is already on speaking terms with you.
I like to see a completely filled out and thoughtfully written profile. I think this shows that the person is serious about meeting people. (This may or may not be true, but it does capture my attention).
A special tip to men who are single between 40 to 60, please do not mention that you look youthful and are energetic. To me this screams "midlife crisis" (a major turnoff). One profile I recently received was of someone dating over 50 who blatantly stated that he looks 15 years younger than his real age. Then he posted 2 grainy, poorly lit photographs of himself. Come on
Spell Check…Spell Check…Spell Check!!!
Do not have too many negatives/and 'wants' in your responses…instead of saying "I do not like aggressive men," say "I prefer men that are easygoing."
I appreciate the guys who have taken the time to fill out their profiles completely. A guy can have an average pic, but I'll be interested if his bright mind shines through his well crafted words and sentences.
Answering Specific Questions
With the book question…it is the last book you read and enjoyed. I don't want to know your library. I don't want to know that you consume a book a day. At most that should be two books: the last book you read and the last book you enjoyed. I'd argue that it truly should be the last book that you read that you really enjoyed. One.
Read the questions carefully. When it says list the *one thing* you feel most passionate about … really … list the one thing. I don't like reading recycled profiles with their "resume lists" of likes.
Avoid generalities such as "I'm most thankful for Faith, Family, Friends". Heck! We're all thankful for that! Be more specific.
One thing that I see in so many profiles that annoys me is the answer to this question: The first thing you'll probably notice about "Person's Name" when you meet her. It seems that almost 90% of the time the answer to this question is something along the lines of "I think that at first people would notice that I am quiet. It takes a while for me to warm up once I meet someone new." I translate that as, if we meet you will have to facilitate the talking because in a social setting I am not good at starting up a conversation with someone I don't know. Why not just spin it into a positive and write: "I'm easy to talk to."
Common annoying responses to the last two questions:
One thing that only _____ best friends know is:
– "You're not my best friend!"
– "They won't tell me."
– "I'm an open book."
– "You'll have to ask them or become one."
Some additional information _____ wanted you to know is:
– "Not at this time."
– "Nope."
– "Not really."
– "Just ask."
– "I'll let you know."
These are two opportunities to share something about yourself. Tell me something, tell me anything.
Pay specific attention to questions number six and thirteen. Question six on your profile asks you to list the most important quality you are looking for in a match. You can go with the status quo and simply put "honesty", that doesn't take much thought since that is a very basic quality and one I consider a given.
The same could be said for humor, compassion, etc. these are a given … are they not? So what is it that you are really looking for? Personally, I know what I'm attracted to and I state this emphatically in my own profile. Use all the characters you are allowed to use (650 I believe) and state your case.
Don't complain if you get closed when all you list is "honesty" as the only quality you are looking for, tell me what you are really looking for and chances are I might be looking for the very exact same thing.
Question thirteen is an open question, this is the last part of your profile that your match will read; this is the last chance you have to express yourself and tell your match more about yourself. Seriously, who remembers what your best life skills are; especially since you only have so many choices and only three answers. My point being the rest of the answers in your profile are pretty bland no matter what you say; again status quo.
If you are like the vast majority of EH users — then you will read the last question, look at that person's profile picture and make your decision right then and there. Do you initiate communication or do you hit the close button? Again, use all the characters allowed to "sell" yourself. What can you say about yourself in that last question that will make your match pause and think about you? If you can elicit a pause in that person's thought, then chances are they will want further communications with you. We'd love to hear any helpful hints you may have for eHarmony users! Thanks to these eHarmony Advice members for contributing to this article. BruceLeroy, Evesarmor, Athios, Charger, Fjp5, Gettingstronger, Mr. Nice Guy, Mrflyer, NYCpigeon, Legend29, Gr8guyn2008, Iconography, JerzyGirl527, MicMan, D-Lion, Clearlyoblique