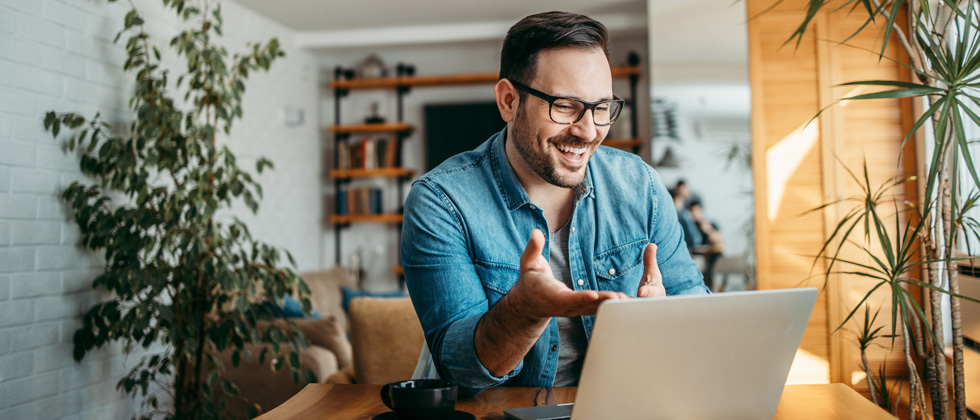 eHarmony: How the New Communication Experience Works
Well hello! By now you've hopefully experienced the new and improved eHarmony — there's a lot of useful stuff to introduce but before we do, we'd just like to say one thing; you had everything to do with this.
That's right. You spoke up and we listened. You told us what worked and what didn't and we committed ourselves to go above and beyond, to think differently, and to take all our new research and turn it into actionable change that would make a difference. The end result was an entirely redesigned communication experience that we hope will make it more enjoyable and easier for you to find that special someone.
That being said, communication is key in any successful relationship. It is also vital in making the right first impression, which is why we've put so much time into updating our communication experience. Now, taking the first step feels a bit warmer and more natural in the Guided Communication process.
What is Guided Communication?
It's designed to help you get to know someone at your own pace; if you want more control of the conversation you can go with Quick Questions or you can skip this step and go directly to sending custom messages.
Sending pre-written Quick Questions that ask the hard stuff for you (but in a more welcoming way) efficiently gets to the heart of what you're looking for. Quick Questions also takes the pressure off of you since the questions come from us. The goal is to help you learn more about someone, easier.
Finding unread messages is easier — messages that you know you need to respond to are highlighted with bold text. You will always know how many unread messages you have now because of the numbered badging on the icon.
Match Profile
If you've never talked to a match before and would like to message them just go to their profile and click the "Message" button now. If you've talked to a match before and are visiting their profile, you'll see an alert that displays a count of unread messages so you are aware if there is any information that you need to respond to. That's pretty much it in a nutshell. We encourage you to get in and get familiar with it — it's got everyone talking and we hope this new and improved way to communicate makes it easier for you to find someone truly special.