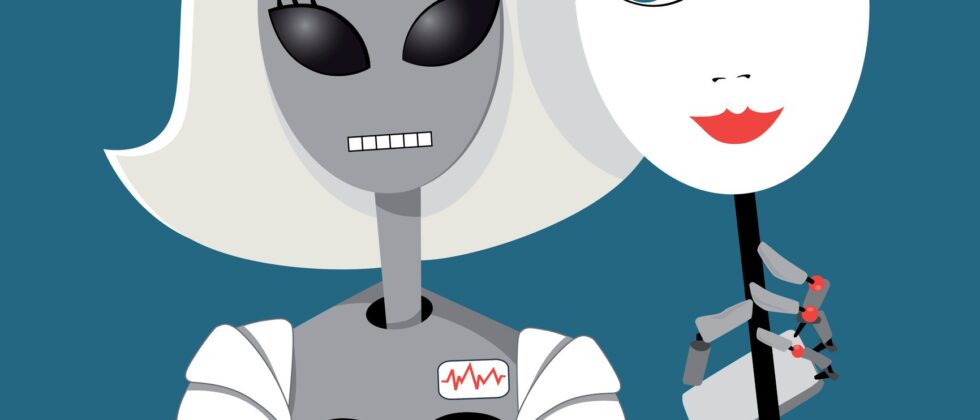 Spotting a catfish: how to avoid getting hooked by a fake online
magine this: you've met an interesting person online, things are going fantastically… then you find out they weren't real and neither was your relationship. You've just been catfished. Let's talk about what catfishing is, various ways of spotting a catfish, and how to avoid it happening to you.
What is catfishing?
Catfishing is when a person pretends to be someone they're not online, usually using information and images stolen from other people. Sometimes, they will steal someone else's complete identity, right down to their date of birth and geographical location, and claim it as their own. Catfishers may do so for financial gain, to harass a victim, or simple out of malice. The term comes from a 2010 documentary produced by Nev Schulman, who had been taken in by a woman lying about her identity online.
How can I spot a catfish?
Wondering how to tell if someone is catfishing you? Spotting a catfish is easier than it sounds; it's all about being aware of your online surroundings and not taking things at face value.
1. Understand a catfish's motivations
Not all catfishers do it for financial gain. Some genuinely suffer from low self-esteem and see using another person's identity as the only way other people will love them. While these may deserve sympathy, there are also catfishers who simply enjoy the thrill of lying to and manipulating other people. Even so, understanding why people would want to lie about themselves online can be an important part of spotting a catfish.
2. Expect to find them in a variety of places
Catfish don't just show up in the context of online dating. Social media also has its fair share, as one of the key catfish signs is a need for attention. Some catfish aren't interested in pretending to be in a romantic relationship but instead target people who are looking for friends. This is why it's important to be on your guard any time you interact with someone new on the internet; you never know who might be behind the screen.
3. Look for red flags and warning signs
Often, spotting a catfish involves a few common red flags:
Inconsistent stories: Catfish often lie to make themselves more interesting then find it difficult to keep track of said lies
Refusing to come on video or meet in person: Because then, of course, the game would be up
Flattery: Catfish hope to take the attention off themselves by focusing entirely on you, often with a shower of compliments
They're ghosts: The only sign that they exist is on whatever site you found them on – and you've looked!
4. Examine their profile carefully
One of the best ways of spotting a catfish is to take a closer look at their profile. Often, catfishes barely have anything on there, either because they don't put in the effort or they worry it will catch them out. If their profile has been filled, read it carefully, checking for inconsistencies – for instance, does what they've told you about themselves match what they've written? Do their stated interests match your conversations? What about their photos? Once you know what you're looking for, you'll be able to identify a fake profile in no time.
5. Use Reverse Image Search
Sure, the photos are gorgeous, but are they really the person you've been talking to? One way to find out is to run the images through Google's Reverse Image Search tool. This search engine can find the source of just about any image, meaning that if catfish snagged a stock photo of a model (a common tactic) or stole pictures of someone else's life, you'll be able to find out. You can search for the image by URL or download a copy onto your phone or computer and use Google Lens to find out where it came from.
How to avoid getting catfished
Nobody likes being a victim, even if you avoid being financially scammed. While you can't eliminate the risk you'll be taken in by an online dating scammer completely, you can reduce your chances with these tips:
Don't sharing personal information
Catfishes gain our trust by using the information we share to build connections with us. Be careful about oversharing with strangers online; while it's fine to chat about impersonal topics, save really getting to know each other for later in the relationship, once you've built some trust.
Trust your instincts
Often, our gut knows something is wrong before our brains do. If your instincts are telling you something isn't right, pay attention! It's also a good idea to confide in a friend or family member. They're not invested in the relationship the same way you are and therefore will probably be better at spotting a catfish.
Don't be afraid to block and report
You don't owe anyone your attention, or even a response. Most social media sites have a reporting mechanism for suspicious behavior. Use this if you feel uncomfortable or threatened, or if the person you're talking to becomes aggressive or starts asking for money.
Use the resources available to you
Luckily, there are resources available to you if you've fallen victim to one of these manipulators, or even if you've just noticed the signs of being catfished. The Cyber Helpline offers support and resources to victims all over the world, as does the Cyber Smile Foundation. You can also reach out to your own friends and family, as well as mental health professionals.
Avoid falling into a catfish's net when it comes to online dating
When it comes to love online, not everyone is looking for a happy ending – which is why it's important to trust but verify. It's also why eharmony is such a great choice, as the No1 trusted site for online dating. Plus, our expert Trust and Safety team works hard to make sure users can look for real love without worrying about spotting a catfish. Sign up for eharmony and get started on the path to a real relationship today.
How it works
Your search for a great relationship has never been easier with groundbreaking overhaul of the eharmony you know and trust.