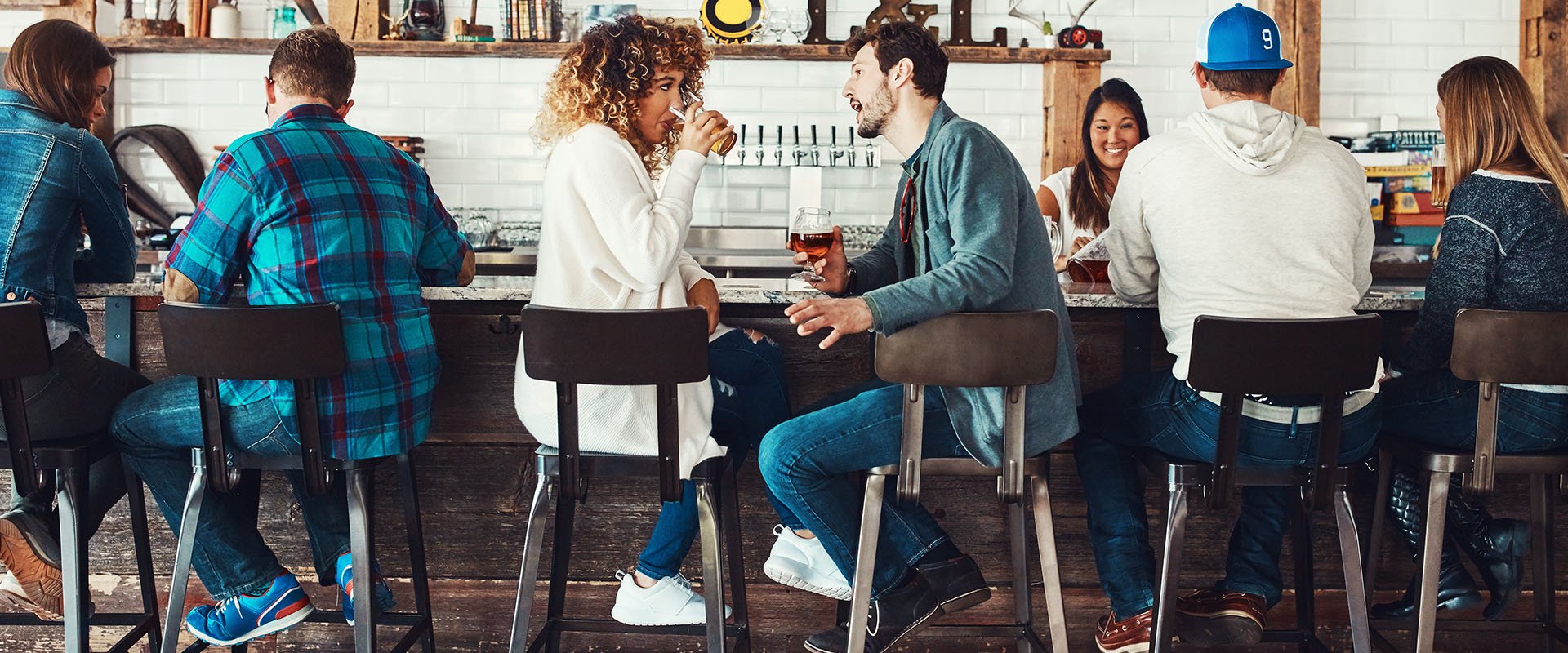 Dating rules: 8 crucial rules for how to date in 2023
Dating. It's how you win the person you (hopefully) spend the rest of your life with. No pressure, right? In all seriousness, being nervous about dating is perfectly normal, especially if you're new to the dating scene. If you haven't dated in a while, you might wonder what the dating rules are in 2023, or if how to date has changed since the last time you were single. In this article, we'll look at eight essential dating rules to help you in your search for that special someone.
What dating rules should you keep in mind when you're looking for love?
How do you date someone effectively? Looking for love can feel overwhelming, especially when it feels like dating has undergone a sea change over the last few years and you can't seem to get a straight answer to 'what is proper dating etiquette?' That's why we've come up with a list of eight dating rules that will give you a good grasp of dating etiquette in 2023. We cover everything from who should pay to what kind of dates make sense in today's dating culture.
1. Keep an open mind
Most of us have a perfect partner type, or at least an image in our minds. There are benefits to knowing what you're looking for, but it's important not to shut yourself off from someone just because they haven't met every quality on your list. Limiting yourself to one type can mean missing out on great dating experiences. Plus, dating someone who you thought is not your type will perhaps allow you to get out of your comfort zone and open yourself up to new experiences. That's always a good thing.
TIP: When you're looking at people's dating profiles, try and notice at least one attractive or interesting thing about them even if they're not your type. You never know what you might find!
2. Make your expectations clear
According to a recent study, 54% of American singles are looking for a serious relationship, 22% for something casual, 4% for marriage, 3% for hookups, and 1% for something polyamorous1. No matter where on this list you stand, one of the most important dating rules is to be upfront about what you're looking for right from the start. It's a huge bummer to meet someone, go on a few dates with them, and then realize you're on completely different pages about your relationship. It's also a good idea to take some time to figure out what you want, since how to date a potential partner will probably vary widely depending on whether your end goal is a serious relationship or a casual fling.
TIP: Be honest – on your profile picture and in all your conversations– you'll save everyone's time, including yours.
3. Who should make the first move
It wasn't so long ago that who made the first move was one of the most rigid dating rules of all; now, however, things couldn't be more different. While it's certainly still more common in opposite-sex relationships for men to take the initiative2, it's absolutely no breach of modern dating etiquette for her to make the first move. In fact, most men actually like it when women make the first move!
When it comes to how to date, you shouldn't be worried about making the first move, regardless of what gender you are (or the gender of the person you're interested in). Most people are flattered by the interest – and if they aren't, you can always try again with someone else. (You can read more about who should make the first move here.)
TIP: Just ask – the worst they can say is no.
4. Consider quirky date ideas
More and more singles are ditching traditional ideas of how to date someone in favor of more casual ways to get to know each other better, like hikes, exploring a museum or art gallery together, or even playing tourist in their hometown. Not only are they lower pressure than dinner or drinks, doing an activity together means finding things to talk about is easier. Branching out from traditional dates can also be cheaper – an important consideration when it comes to how to date in today's economy!
TIP: Over three-fourths of singles surveyed have said they would prefer an alcohol-free first date, so suggest something dry like coffee or a picnic instead.3
5. Remember that making connections takes time
Today, we live in a world of instant gratification, which can make figuring out how to date more difficult. Not all first dates are sparkly, but that doesn't mean you should stop dating right away. If there are no dating red flags, say yes to a second date. This may seem the least obvious of all the dating rules, but there's a reason for it. Building a connection takes time and also some effort. A second date (ideally one with lots of opportunities to interact with each other) is a good way to see if there might just be some slow-burning embers between you two after all.
TIP: Open and honest conversations are a major part of building emotional intimacy, so keep a few topics handy.
6. Who pays for the date?
We found that opinions about who pay for a date tend to vary depending on orientation – in one survey, over half of the straight people surveyed thought that the man should pay, while nearly all queer people – a whopping 97% – preferred to split the bill on the first date4.
Obviously, who pays can be a very fraught subject when it comes to dating etiquette. It's best to be clear ahead of time who's paying, even if talking about money feels awkward. That way, you can enjoy the actual date without worrying what's waiting for you at the end.
TIP: Choose dates that work with both your and your date's financial level. There are plenty of amazing first date ideas that don't require much money at all!
7. How to end a date
All good things must come to an end, including dates. Even if they didn't go well, part of learning how to date is being able to wrap things up gracefully. (The obvious caveat, of course, is if you feel unsafe or threatened. Always prioritize your well-being over politeness.) Be sure to thank your date – after all, they took the time and effort to meet you, no matter how the actual date went or who paid. If the date went well, you can also subtly indicate that you'd like a second date. If it didn't, or you're just not feeling it, however, it's important not to lead them on – be as kind as you can about it while also letting them know that a second date isn't happening.
TIP: Let your own feelings dictate how exactly you want to end the date – with a polite brush-off, a hug, a kiss, or even more.
8. How to keep in touch after the first date
Should you text after the first date? When should you text? What should you text? The answers to these questions could fill up a whole article – and we do, in fact, have tips on what to text after the first date. The important thing to know is that the old dating rules like the three-day rule don't apply; instead, what's important is keeping the conversation balanced and back-and-forth rather than a one-sided deluge of texts. It's also key to go easy on details – you want to have something to talk about on your actual date, after all! Don't worry if they don't reply immediately. They're probably just busy. Staying calm and keeping things light are the key to how to date successfully over text.
TIP: Don't just text 'Hey/Hi' – instead, send them a link to something interesting, or something that made you think of them, or ask about their day.
Modernized dating rules make dating in the modern world a lot easier
Dating can be a grand adventure – and like all adventures, there are times where you might feel lost or overwhelmed. With the dating rules in this article, though, you'll have a much easier time navigating the often complex world of modern dating. Wondering how to practice your dating etiquette? eharmony is the perfect place, with an extensive dating pool of eligible singles and great features to interact with other singles who are looking for the same thing as you. So sign up and put what you've learned about how to date into practice at eharmony today.
How it works
Your search for a great relationship has never been easier with groundbreaking overhaul of the eharmony you know and trust.