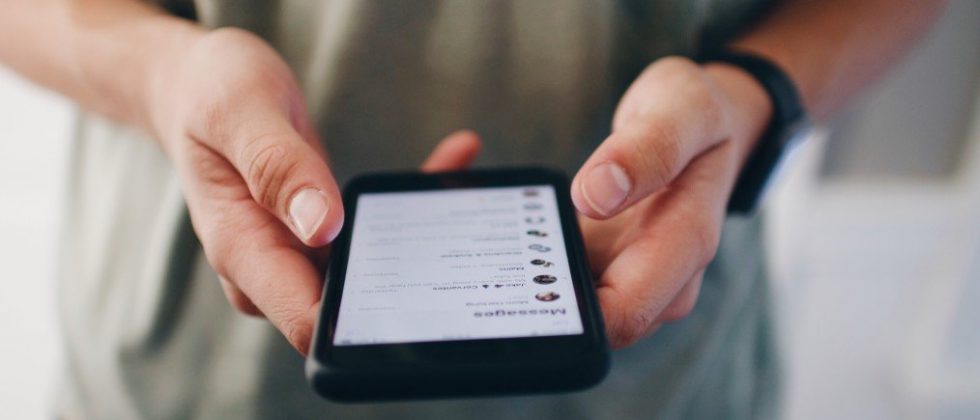 Online Dating First Message: Have a Good Jump Off and Make Contact with Success
You know what they say about first impressions: they're often the best impressions. Which is why when it comes to online dating, the first message is so important. While profile pictures and descriptions can give you an idea of what a person is like, the first online dating conversation is what really sets the tone. Writing a good first message lets you show off your personality, which is even more essential online, as – unlike in real life – you don't have physical chemistry to help things along. Here are some tips to break the ice and get in touch successfully.
Things to keep in mind when writing your first online dating message
One advantage of an online dating conversation over an offline talk? You have the time and space to craft the perfect opening message. Some things to keep in mind:
1. Know yourself
Before you send that first online dating message, make sure you've figured out what you want –Something meaningful, concrete and long-term? The better you know yourself, the better you can tailor your messages, and the higher the chances you'll get a favorable response.
2. Aim for quality over quantity
While online dating can be a numbers game, it's important to remember not to make any potential dates feel like it is. There's nothing wrong with using similar messages, but do take the time to make sure they're well written.
3. Make it clear you've paid attention
You want your potential dates to know that you're interested in them, not just sending messages to as many people as possible. Include a detail or two from their online dating profile or photo to show that you want to get to know them better. You don't want to talk about your love of skydiving in a message to someone who's mentioned their fear of heights!
4. Don't lay it on too strong
While a little bragging is expected in social media, talking too much about yourself can be off-putting, especially in a first online dating message. Similarly, while a compliment is more than welcome, keep it light-hearted; you don't want to come across as desperate.
5. Check your spelling and grammar
Someone once said, "the medium is the message." While nobody expects a message composed only of SAT vocabulary, be sure to read over your message before sending so that your romantic intentions aren't sabotaged by misspellings, or unfortunate typos.
6. Don't make it physical
Especially when messaging women, your first online dating message shouldn't talk about her looks, or how sexy she is – that's a huge online dating red flag. And please, guys, don't send those kind of pictures unless asked.
7. Keep it short and simple
Studies say that the ideal length for a first online dating message is between 61 and 69 characters. If that sounds too short to you, try and keep your message to three sentences – a greeting, a compliment or something of common interest, and a question.
Examples of messages for women
Every woman is different, so there's no standard example of messages that can be copied and pasted. However, depending on what's on her online dating profile or photos, here are a few examples that can work as a jumping-off point.
If she's really into travel…
"Hey Phoebe! I see on your profile you've been all over. What's your favorite destination you've ever been?"
"Hey Latoya! Is that a photo of you at the Louvre? I was there a few years ago – the Mona Lisa, overrated y/n?"
You could even try something a little off-beat in your first online dating message, like:
"Hey Cassie! What's the oddest food you've ever eaten? Mine would have to be fried cricket…"
If she's a pet person…
Commenting on someone's furry friend is a great way to start a conversation:
"Hey there! Is that a [breed]? I love [breed] too! Did you know [breed fact]?"
"I love taking my dog to [local park] – have you been since the renovation?"
If you have a furball of your own, even better! Connecting over your shared passion for animals is a great way to start a relationship:
"Hey Camelia, we can't be friends until our pets are… want to set up a doggy date sometime?"
If she has a fun hobby…
If the fact that she's into, say, reading or martial arts or chess is on her bio, then a writing that first online dating message couldn't be easier:
"Hey Andrea… what does a perfect afternoon look like to you? And if it involves a bookstore crawl, can I come with?"
You could also, if her profile doesn't give you much to go on, ask for details in a lighthearted way:
"Hey Marisol, tell me something about you that's unexpected."
"Hey Lisa, what's a movie you could watch a hundred times and never get bored?"
Examples of messages for men
If you're a woman looking for a man on a dating site, the (numerical) odds are in your favor, but making the first move can still be nerve-wracking. Here are a few ways to start that online dating conversation.
Unapologetically make the first move
Hey, you're on a dating site… own it. Catch his attention and impress him with first messages like
"Hello, bonjour, aloha, salut! (I wasn't sure how to say hi so I tried a bunch of different ways)"
"You (yes, you) are the person I want to talk to."
"Hey Adam, this is me tossing the ball into your court. *wink* *tennis ball emoji*
Ask a fun question
If putting yourself forward is too intimidating, try breaking the ice with a light-hearted or even zany question instead of a classic first online dating message:
"Hey Damon – would you rather be Batman or Spiderman?"
"Question, Mark – would you rather live somewhere it's constantly winter or constantly summer?"
"Hi, Raj – would you rather live in the middle of a city or on top of a mountain?" not only take some of the pressure off, they're great conversation starters.
Show you're interested in what he's interested in
People love talking about themselves, so a great way to open a conversation is to ask about their hobbies or interests. Whether the two of you share a favorite TV show
"Hey Jordan – did you see that twist coming on Loki last week?"
"Hi Mark – I see you have a black belt in TKD. How long have you been doing martial arts?", asking about something he loves is a great first message.
Keeping the conversation going
Once you've sent that first online dating message, the next step is to keep the conversation going. Some tips:
Don't overthink. The flipside of having all the time in the world to fine-tune your message? It's possible to get so caught up in thinking of the perfect thing to say that you never say anything at all. It's okay to just blurt out what's on your mind sometimes; who knows, it might well make for a funny story to tell years later.
Ask follow-up questions. This will show the other person not only that you're listening, but that you're genuinely interested in what they have to say. The more interested you are, the more they'll feel encouraged to open up.
Don't be afraid to flirt. You are on an online dating site, after all. Once that initial contact is established, try turning up the heat a little bit in your messages to each other and see where that takes you.
Ask for advice or recommendations. People love being asked their opinions, so use that to your advantage. These are easy ways to keep the conversation going:
"Hey, I've run out of things to watch, find anything good on Netflix recently?"
"Man, I don't feel like cooking – got a takeout rec for me?"
5. Suggest you switch to voice or video. While text messages are a great, low-pressure way to start an online dating conversation, they can get a little boring. A phone or Skype call not only lets you connect in real time, it's a great way to take the relationship a step forward.
Looking for specific Dating Tips?
The first online dating message is just the beginning…
… of what will hopefully be a long and happy journey. You only have one chance to make a good first impression. This is why it's so important to put just as much care and effort into your first message as you might when asking people out in real life. Don't be afraid to be bold, or even get a little flirty… you do have nothing to lose, after all. Ready to send that first message? eharmony is the perfect place to connect with people who are also looking for a real online dating conversation.
How it works
Your search for a great relationship has never been easier with groundbreaking overhaul of the eharmony you know and trust.