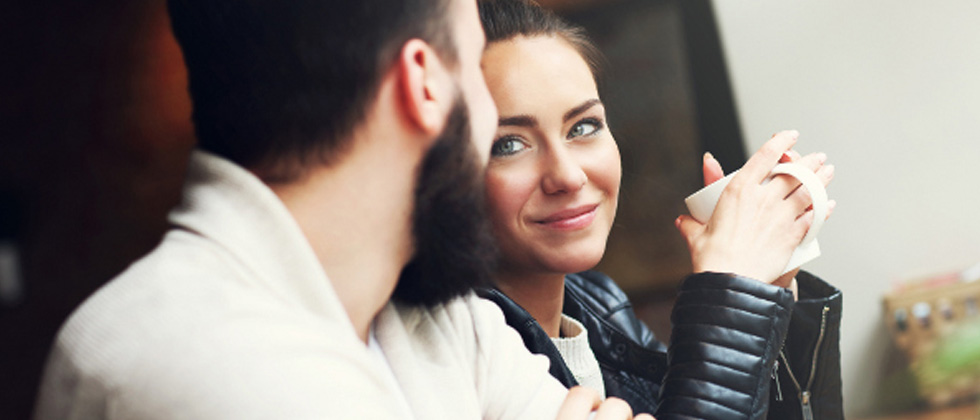 Why Dating Two People at Once Isn't Cheating
Last month, I wrote an article for eHarmony titled "How to Date Two People at the Same Time (and Not Go Crazy)." The response on Twitter was extreme. Some men and women could not believe that a psychologist who specializes in relationships would suggest that it is okay or morally acceptable to date two people at the same time. Those who read and attacked the article seemed to believe that dating two people at the same time is the same thing as cheating — but let's be clear that it is not.
The difference between dating and a relationship…
To begin, let's consider the term "dating." Dating refers to the time when two people are romantically interested in each other and they spend time getting to know each other. Dating is the first phase of a romantic union. The second phase is the "relationship" which begins once two people have been dating a while and decide to make the relationship committed and official. This is the point when most men and women shift to call the other person their boyfriend or girlfriend.
In the beginning, draw boundaries and state clearly what you want.
When you meet someone you like, you should tell them if you are looking for something casual or a long-term monogamous relationship. While you may think this sounds unnecessary, telling yourself that it should be obvious that everyone wants and expects commitment and monogamy is not necessarily accurate. Too many relationships have ended because two people actually wanted different things. Once you and the person you like have had a discussion about what kind of relationship each of you wants, it is time to – drumroll, please – start dating.
The dating phase shouldn't last very long.
If you are dating two people at once and you are behaving respectfully and morally with each of them, you aren't cheating on anyone. First, the period of dating two people at once shouldn't last very long. When you meet someone you like and start dating someone new, it shouldn't take more than a couple months to figure out if you want to seal the deal with that person; to begin calling each other boyfriend and girlfriend; and to officially make the relationship monogamous. But for the first month or two when you are getting to know someone, it is healthy to not put all your eggs in one basket and it's natural and fair to go on a date or two with someone else until you have found someone and gotten to know them well enough that you decide to make a real emotional commitment.
The mistake people make is trying to skip the dating process.
Most people want to skip the dating process when they meet someone they like and jump straight into a committed relationship because the first couple of months after you've met someone can be awkward and anxiety-provoking. Everyone wonders, Is he talking to someone else? Is there someone she might like more than me? In the end, it comes down to insecurity. The more secure you are, the less you will worry about finding someone who ends up liking someone else more. The individual with high self-esteem thinks, I know I'm a good catch, so I focus on whether this person is someone I want to be with long-term; I don't focus on how much so-and-so likes me. The individual with lower self-esteem focuses on how the other person feels about them, and fears that they might end up liking someone else better if the other person dates two people at the same time.
If you are dating someone and think about the fact that this person might be dating two people at the same time, don't worry or let yourself feel insecure. Say this to yourself: I think I'd make a pretty good partner, so if it's meant to be and they can see what I see in me, they will choose me. If they choose not to be with me, my self-esteem isn't so fragile that this will break me. After all, this person only knew me for a month or two (if even that!), so how well did they really get to know me anyhow?
Looking for specific Dating Tips?
A few words before you go…
I wish each of you good, comforting dating experiences, and hope that you stay focused on two crucial questions, regardless of whether you are dating one or two people at the same time: Does this person meet my emotional needs for respect, attention, and consistency? Is this someone who won't cause unnecessary drama in my life?
How it works
Your search for a great relationship has never been easier with groundbreaking overhaul of the eharmony you know and trust.