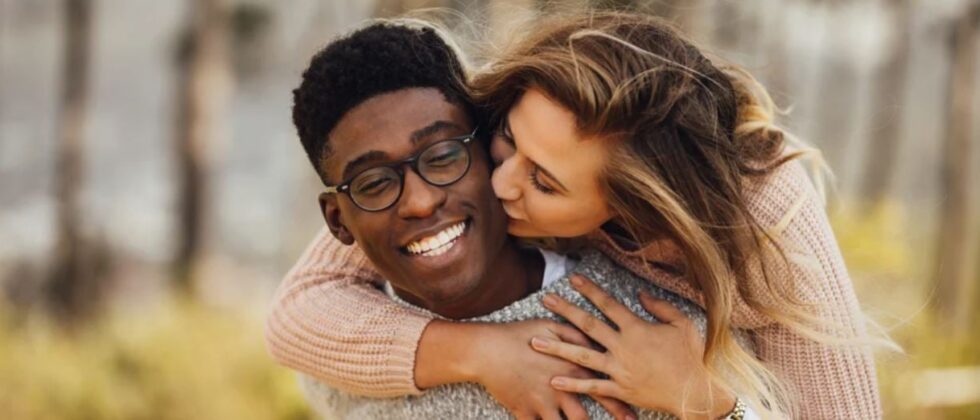 Learnings to Keep in Mind When Dating Outside Your Race
Dating outside your race can be an enriching and eye-opening experience and fortunately in a world that celebrates diversity and encourages multiculturalism, exploring relationships beyond your own racial backgrounds has become increasingly common.
However, it still comes with its challenges, some general to every relationship and some a little more distinct. Every couple is different and there's no catch-all guide to finding long-term happiness with racially mixed couples. So, we've just put together some facts and advice and look at how you can work positively on your relationship when dating outside your race.
Facts and stats about interracial relationships
Intermarriage has increased by 14% in the last 50 years, according to Pew Research1, constituting 17% of all new marriages in the US during the year 2015.
The same research showed that higher education levels and living in a metropolitan area increased the instance of interracial newlyweds.
Pew also found that people supporting the notion of a close relative marrying someone outside their race has skyrocketed since the 1990s to 85% across all groups.
45% of Americans in urban areas believe that dating outside your race or marrying someone of a different ethnicity or race is good for society2.
Some tips for dating outside your race
Being part of an interracial couple can come with some challenges, including expectations from your family, societal biases, discrimination in social situations and just dealing with outdated stereotypes.
While there's no way to stop these from intruding on your relationship, here are some ways you can try to deal with the issue mutually and maturely.
Be sensitive to each other's feelings – There's no way for either of you to completely understand each other's life experiences. Everyone has their own trauma and the best thing you can do is be open and understanding when things upset your partner, even if it doesn't bother you, and also to not place certain expectations of a reaction on them either.
Support each other and learn when to ignore others – Racially mixed couples will always encounter some kind of bias and ignorance in society. It's important to know when to have each other's back and also when to brush off someone's ignorance. This can be especially important with families, who you're sort of stuck with, but who may never properly change their views.
Prepare for meeting the parents – This can be a complicated situation with some parents or a complete non-issue. Be sure to talk it out first between each other, give the parents time to come around if they are apprehensive and try to be gracious during that time that they love you and will eventually want to meet your partner.
Educate yourself – Checking your privilege can be its own obstacle when dating outside your race. Try to understand that you can't always understand but you can work on it by reading up more on the racial history of your partner and being open to them guiding you on certain topics.
Don't make too big a deal about it – Your racial difference is just a small component of your relationship. It may come up sometimes and only then is it important how you deal with it. At its center is still just two people trying to build intimacy and love with each other, so focus more on that.
Positive personal growth from being in an interracial couple
While we'd never say you should find interracial relationships just for the sake of experiencing it or because you think it would somehow be better or different from any other romantic relationship, there are some circumstantial personal benefits you can experience from dating outside your race that serves as a nice counterpoint to any outside negativity.
Increasing the variety of people you meet and date also expands your horizons and exposes you to new ways of living and thinking, helping to make you a more empathetic person to different cultures.
You get to know different cultures you may know very little about, which can be exciting just in terms of all the new experiences it exposes you to and the opportunity to learn about different places in the world.
Through these experiences and interactions, and by being open to them even if they feel a bit unfamiliar, you can also broaden your perspective and be introduced to different ways of thinking.
These moments also allow you to grow as a person, both in how you date and interact with the world, as you confront new perspectives, learn more about the world and negotiate your cultural differences as a couple.
Through this, you also break down your old prejudices and stereotypes that you may have collected innocently enough but may offend some, making you a more tolerant, open-minded person.
When you've found the right person, it's never too much work
Dating outside your race isn't really the issue it was 30 years ago. It's so common these days, we often don't think of it. But there are still some challenges you'll have to face, even if you aren't from disparate cultures and live three blocks apart in your home city. There'll be experiences you can't translate to each other and times when people and society may test your patience. What's important is that you stay open to it and grow from the experience, together.
At eharmony, we specialize in forming deep, lasting connections regardless of race, culture or sexuality thanks to the power of compatibility and only focusing on singles truly committed to the dating process and meeting that special someone. Find it today. Join eharmony.
How it works
Your search for a great relationship has never been easier with groundbreaking overhaul of the eharmony you know and trust.