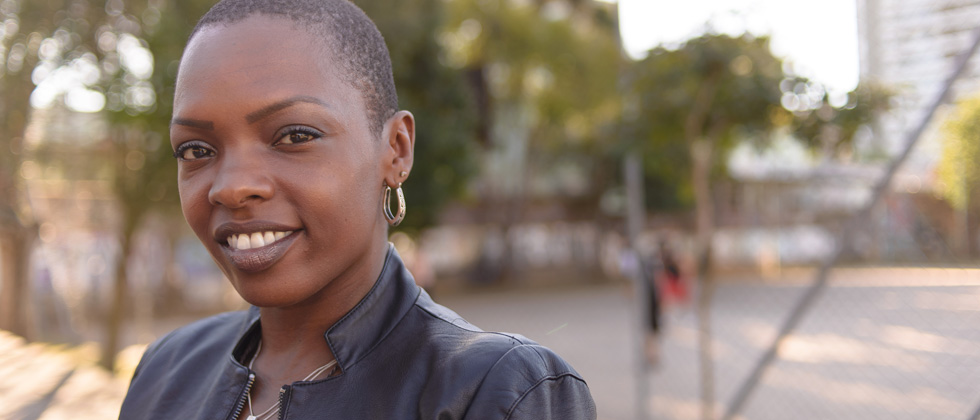 Dating An Independent Woman: Are You Up For It?
It takes a strong man to even considering dating an independent woman. To start, she depends on herself and doesn't need anyone else to take care of her. She also won't take any of your BS, which means if you want to attract a woman like that, you have to bring your A-game. Dating independent women isn't for everyone, and this article will help you decide if you've got what it takes.
1. Before dating an independent woman: What you need to know
Before you even ask an independent woman out, there are things you should know about her. Too often people, who aren't ready to be dating independent women, try and then are left wonder why the relationship isn't going anywhere.
She needs alone time
An independent woman has her own life and you're only a small part of it. Don't expect her to sit around waiting for you. Rather than being put off or offended, look at the bright side – you can't miss each other if you're always together.
She's fine splitting the check… In Fact, she'd prefer it
Tradition dictates that if you're taking her on the date, you pay… not if you're dating an independent woman. In fact, insisting on paying is not what these women want, and it will likely dramatically lower your chances of any more dates. Split the check, and let her pay sometimes.
She needs to do things her own way first
An independent woman is used to making her own decisions and doing things the way she thinks is best. So, if you're dating an independent woman, you need to be willing to let her figure things out for herself.
She doesn't need you in her life
You know the saying, a woman needs a partner like a fish needs a bicycle? That's definitely true when it comes to an independent woman. So, if she's dating you, you can be reassured that it's because she wants to.
2. When you're dating an independent woman
You've made the decision to date an independent woman – don't be surprised if it's different from your previous relationships. Some tips for how to read a woman who's independent:
Her walls are probably up for a reason
Some women are independent and take-no-crap by nature… others are like that because life made them that way. In the case of the latter, it's even more important to understand her desire for independence and work with, not against it.
She solves problems on her own
It's natural for people to want to problem solve, especially for their loved ones, but that's the worst thing you can do when dating an independent woman – rather than realizing you're trying to help, she'll see it as you saying she isn't capable of handling things.
She doesn't need you to call or text all the tim
While some women get insecure when their partners don't text pretty much all the time, that level of attention is likely to smother an independent woman. She'll probably wonder why you have so much free time. So, it's not the best way to attract a woman on the independent side.
She doesn't need hovering
When you go out to events where it's mostly your family or circle of friends, you might be tempted to stick close and make sure she's okay; don't. Dating an independent woman means she won't appreciate your hovering when she's perfectly capable of chatting up your friends and family on her own (and besides, how else is she going to find out the best stories?)
She doesn't play games
She doesn't blow hot then blow cold or play hard to get. She's the straight-talking, lay-your-cards-on-the-table, no-drama type, which while it can take some getting used to, makes for a much less stressful relationship.
3. After dating an independent woman: Being together in a long-term relationships
While it's true that not everyone can handle it, if you're someone who is happy with powerful, successful women, then a long-term relationship with an independent woman is definitely on the cards for you. Some things to keep in mind to avoid relationship problems with the independent woman you're dating:
You need to give each other space
Space to make your own decisions, space to have time for yourself… the key to a successful long-term relationship with an independent woman is for both of you to retain some measure of independence, so you don't feel stifled.
You need to make decisions together
For a woman who's used to doing her own thing, it can be tough to switch from 'I' to 'us'. But keeping each other in the loop, and making bigger decisions together – ideally with compromise on both of your parts – is another key to a long-term relationship.
You need to figure out your roles with friends and family
When you're in a long-term relationship with someone, you're also, in a sense, dating their friends and family too. Especially if you're dating an independent woman, it's important to set boundaries and expectations when it comes to how much time you will both spend with friends and family.
You need to communicate
Communication is key in any relationship, but especially when dating an independent woman. You can't take her for granted, or assume she thinks the same way you do. Talk to her.
Being with you needs to be better than being alone
This is the success factor to be with an independent woman. She doesn't need you, so make being with her good enough that she wants to be with you.
Looking for specific Dating Tips?
Bear these tips in mind to date an independent woman for a next-level relationship
It may have its challenges but dating a woman who's independent will never be boring. Because she has her own life, you'll have to prove to her that you belong in hers, and what person doesn't like a challenge? Catching her eye may not be easy, but once she's interested, you know you're in a great time. So, sign up for eharmony and find an independent woman today.
How it works
Your search for a great relationship has never been easier with groundbreaking overhaul of the eharmony you know and trust.