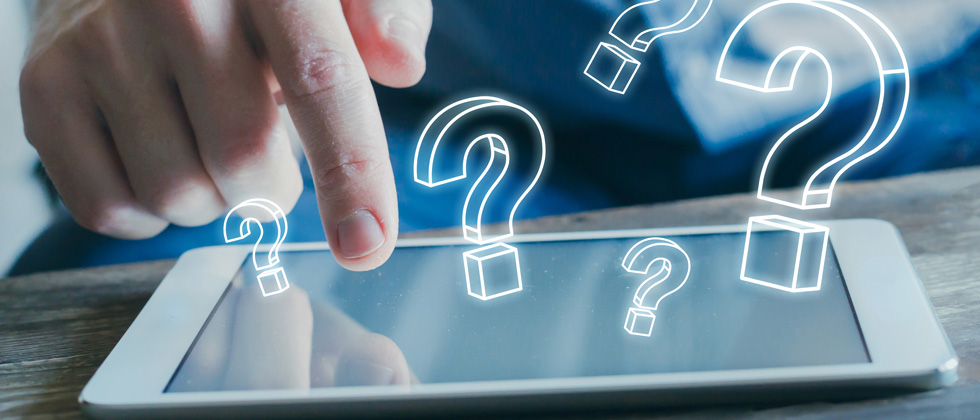 eHarmony Religion Settings: The How-To Manual
Because faith can be deeply personal and difficult to organize into simple categories, it is a sensitive yet powerful setting device. On a service such as this, the system is necessarily finite and doesn't have the ability to include every nuanced shade in the spectrum – without some artistic maneuvering of the account holder. How you define your own religion and religions of others based on your personal experiences may be different than the way they are labeled within eHarmony's settings or within your potential matches' minds.
In order to take the best advantage of the service as it is, it may be helpful to set aside personal definitions and work within the provided categories to get the matches that are best for you. It's equally important to note that we are not recommending discarding your personal core beliefs to please someone else or to "be open" in a way which is contrived, but in a way that optimizes your experience.
Some Basic Religion Settings Facts:
For the sake of definition, I just wanted to take a moment to establish the crucial difference between choosing settings for yourself and settings for the type of matches you're willing to receive:
SELF SELECTS are settings that define YOU.
MATCH SETTINGS are settings which define types of matches you are willing to include in your search.
Both your Self Selects and your matches' settings can be adjusted under the My Settings Tab.
Lesser Known Religion Settings Tips (in no particular order):

For the record, the following isn't a list of set-in-stone mandates, but some points to be aware of and suggestions you may want to consider when making adjustments on your My Settings page. This is merely a creative reference tool when you're seeking to get more matches and better matches.
1. DO: Notify Customer Care through the Help link ASAP if your matches seem "too religious" for you, or if they don't seem focused enough on their faith for you, as this CAN be changed!
2. DON'T: Select specific denominations only for your matches. If you are inclined to select specific denominations of your own faith for fear of getting matched with someone who differs in theology and life style, still consider including all members of your faith in your Match Settings.* For example, if you identify yourself as "Jewish/Reformed" and you only include Jewish Reformed and Jewish Conservative in your match settings, you could be ruling out any potential matches who said they are Jewish singles, but "Prefer Not to Specify" their denomination. This is true of all religions with denominations listed in the settings.
Why may this help open your settings? Because many, many members do not specify their denomination. By including only certain denominations in your Match Settings, you may be eliminating a match who is a perfect fit for you faith-wise!
If you are worried about making a connection with someone of a contradictory doctrine or belief system, describe your faith on your Profile and what you are looking for in a partner.
*There are exceptions to this – particularly if one of your Must Haves is Spirituality, and your Must Have includes not just sharing the same religion, but having a match who affiliates with your specific denomination.
3. DO: Identify your own denomination by choosing a denomination Self-Select. (If you don't specify your own denomination or if you choose the Self-Select "Prefer Not to Specify", you are NOT opening your matching possibilities – you are narrowing them)!
4. DO: If you can't locate your denomination on the list, pick the next appropriate denomination. For example, if you affiliate with the Christian Missionary Alliance (which isn't listed), but agree with Presbyterian beliefs (which is listed), identify yourself as a Presbyterian or another denomination listed that seems to fit your beliefs the closest.
5. DO: Feel free to alternate denomination Self-Selects from week to week if you feel that more than one denomination could describe your faith.
6. DO: Include your Self-Selected religion in your Match Settings, or you may really limit the amount of matches you receive.
7. DON'T: Resort to using "Other" for Catholic Self-Selects or Match Settings – you may be limiting matches or getting the wrong ones. We DO have a setting for Catholic – it is listed as a denomination under Christian: "Roman Catholic". BUT…consider ADDING "Other" to your Match Settings since people identify themselves as "Other" when they mean "Catholic."
8. DON'T: Check "Other" in your Match Settings when you wish to include all religions. If you are open to matches of all religions, check "No Preference."
9. DON'T: Assume a certain religion isn't listed if you don't see it immediately, it may be found as a "denomination" under Christianity or Other, for instance. Keep looking or ask Customer Care if it is listed.
10. DO: Opt to identify yourself as Spiritual but not religious or Neither Religious Nor Spiritual to open up your matching possibilities if you are of a faith background which, for you, is more related to ethnicity or family tradition than a formalized religious practice.
11. DO: Consider opening up to matches of faiths that you haven't encountered if you don't require a partner to be of the same faith as you. You may have perceptions about people of certain faith backgrounds based on conceptions in the popular media. Let's face it, most of us have some level of societal biases. You might get be amazed at all you have in common with someone who wears a different label.
12. DO: Realize that not all people who identify themselves by a certain religion necessarily are practicing. This is another reason to open your settings and see what kind of matches you get. More information will come to you through their Profile and communication with them.
13. DO: Be aware that the word "denomination" is used interchangeably with "affiliation" or "subgroup" – groups listed as "denominations" in the match settings are considered by some to be religions or sects. We do our best to categorize groups as they categorize themselves.
While this is a very "technical" article, my goal is to help more people take advantage of the "inside" knowledge about settings. It could completely transform your experience with eHarmony, and help you find someone you would have otherwise missed out on.
HOW IT WORKS
Your search for a great relationship has never been easier with groundbreaking overhaul of the eharmony you know and trust.