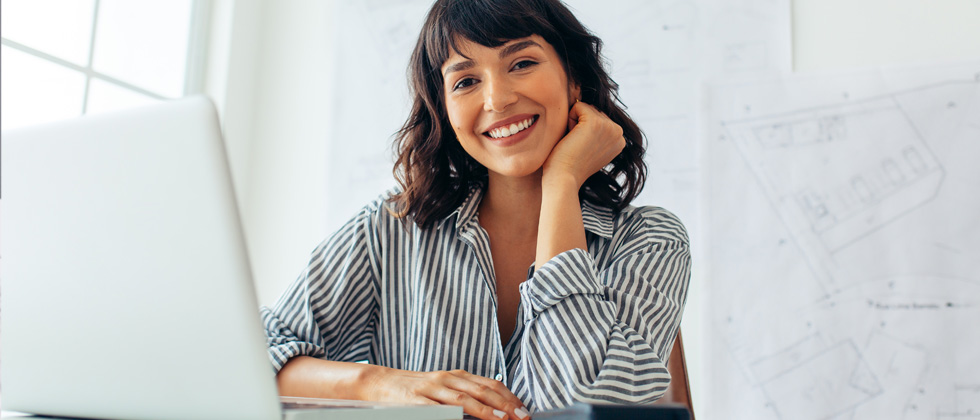 eHarmony and the Art of Match Settings: Personal Preferences
Taking a second look at your personal preferences settings may affect the number of compatible matches you receive!
As I shared in my first article, eHarmony and the Art of Match Settings: Distance, Kate and I are writing these articles to support your success. We believe that understanding how your matching preferences affect the number of highly compatible matches you can receive will allow you to set your preferences optimally so you can get the most from your search.
Now that you've read my first article in our "Art of Match Settings" series and have made sure your Distance preference is set to optimize your success, let's turn our attention to the Personal Preferences tab of your My Settings page. Here we will be taking a look at the following preferences: Smoking, Drinking, Children and Age.
1. SMOKING
This, of course, is an area that is very important to many members. Because it is a health issue, if you NEVER smoke and wish to be matched with someone who NEVER smokes, we do not want to dissuade you from making this choice.
However, before setting that preference, you may want to consider if you would be willing to be matched with someone who smokes "a few times a year." Especially around special events, a match who would not be considered a "smoker" may like to have a celebratory cigar or a cigarette when reuniting with old friends over drinks. Would that be okay?
Also, if your match smoked "about once a week" but took care not to smoke around you or where others might be affected, would that be okay?
If you are not open to such matches, that is absolutely fine. Increasingly more and more members are non-smokers. I just wanted to share these considerations to ensure that you have set this preference optimally for yourself.
2. DRINKING
Like smoking, this is a very personal and important preference. Some members have very strong feelings about drinking due to their experiences with addiction or their faith. And like the smoking preference, if you only want to be matched with non-drinkers, we will never try to "talk you out" of that decision. But just as with my smoking comments, before you limit your search to only matches who "never" drink, I ask you to consider matches who may drink "a few times a year."
There are many members who may only drink when they, for instance, take a sip of champagne at a wedding to toast the bride and groom or ring in the New Year or have a glass of wine during a special meal. While it is true that they are not non-drinkers, would you feel comfortable receiving a match whose drinking is so limited?
By making the decision to change your drinking preference from "never" to "a few times a year, " you greatly impact your ability to receive highly-compatible matches.
If you are open to matches who drink "a few times a year," I would now encourage you to consider members who identify themselves as drinking "about once a week" or even "several times a week." I know, I know, but hear me out.
It is easy to understand why some members may be categorically unwilling to consider these choices if they equate drinking more frequently with drinking heavily (getting drunk). But what if a match drinks "about once a week" or "several times a week" responsibly?
We've all heard about the benefits of drinking red wine — right? If a match has a glass of red wine a few times a week with a meal, would that be okay? If they like to have a beer or two while watching a ball game (this includes women), would that be okay? What if they have a weekly get together at a friend or family member's house and have a drink or two; would that be okay?
Of course, these are just some examples. The only way you to find out who a person really is and what their habits are is by communicating (and spending time with them).
During the Guided Communication process, you have the opportunity to ask matches your own questions, and you may want to use this opportunity to ask a match to share more about their drinking habits.
Also, if you are someone who drinks "about once a week" or "several times a week," it never hurts to be proactive and share a bit about your drinking habits on your About Me page. Also, if you feel your drinking habits fall somewhere between a "a few times a year" and "about once a week," you can also share this with your matches.
3. CHILDREN
This section of your Personal Preference page asks three questions, and my first bit of advice is to make sure you are reading each question closely to make sure you are answering it accurately. The first two questions are specifically asking about children 18 years old or younger, living full time with you or your match, respectively. If you have children 18 years old or younger who live with you only part time or have children 19 years old or older living with you full time, make sure that you are not counting them when you answer the first question.
Also, please be advised that, if you answer "no" to the second question, you may still receive matches who have children 18 years old or younger who are living part time in their home or children 19 years old or older living part or full time in their home.
For those who are only interested in matches with no children or with matches who have no children living with them, because most matches with children will mention them on their About Me page, you can usually determine from reading a match's About Me page if they meet your criteria or not. Also, some parents will include their children in the photos posted on their profile.
However, if you are still unsure about a match's situation regarding children, you have an opportunity to ask for more information during the Guided Communication process. Also, you can always share your preference regarding children on your About Me page so your matches know upfront whether or not the two of you meet each other's criteria.
That leaves the third question: Aside from any children you or your partner may already have, would you like to start a new family by having or adopting a baby? Again, read this carefully and don't confuse being open to matches who already have children with being open to matches who are interested in creating or adopting children with you!
To help you set this preference, I wanted to share the following: Members who answer "yes" or "maybe" will receive matches who also answered "yes" or "maybe." Members who answer "no" will only receive matches who also answer "no."
For most members, answering "yes," "maybe," or "no" is pretty straightforward and that's that. However, if your age range preference spans the late 30's to early 40's, there is a little more to consider when answering this question because this age range will most likely include matches who are still desirous or open to creating a new family and matches who are definitely not interested in creating a new family.
If you're sure your answer is "yes," or "no," that's great — answer accordingly. Also, if your answer is "yes," you may want to share on your About Me page that you are only interested in having your own child or only interested in adopting a child or open to both.
However, if you are seeking matches in this age range and answered "maybe" because you aren't sure about starting a new family, remember that you will not receive matches who answered "no." So if you aren't receiving as many matches as you'd like and you personally don't desire or have a great desire to start a new family, you may consider changing your answer to "no," and see if that provides you with more matches.
Don't forget you can always change your My Setting answers or preferences at will.
4. AGE
When you take the Relationship Questionnaire, a default age range is created which we believe will optimize your success based on research findings. However, members retain complete control over their match settings and are able to adjust their age range and set the Match Flexibility level to suit their personal preference.
When setting your age range, there must be at least a six-year minimum difference between the oldest and youngest ages. Our general recommendation is that members be open to receiving matches who are six years younger and six years older than they are and, at the very least, matches who are the same age.
All members have reasons for choosing their age range and Flexible Match setting. While most member's range will includes matches older and younger than themselves, there are some members — both male and female — who set their age range so that they will only receive matches younger than themselves.
When asked why, these members usually say it's because they are active, young-at-heart, and don't feel /look their age, and their experience is that people their age or older aren't able to keep up with them! While this may be true for many matches in that age range, today more and more mature members are feeling this way about themselves. However, when the age preference is restricted in this way, any matches who are also leading youthful, active lives can't be included in the member's matching pool.
If you have your age preference set this way, I encourage you to consider broadening your age range. Doing so gives you the opportunity to receive highly-compatible members who may be your age or a little older but, like you, are also energetic, fit, and youthful!
Remember you are looking for the one and just because you feel the majority of matches your age or older will be too "old" for you, you don't want to "throw the baby out with the bath water" right? Finding the one on eHarmony is a process of elimination and your willingness to think outside the box — a youthful attitude in itself may result in some very promising matches. Also, if you are not totally sold on broadening your age range, selecting five or below for your age Match Flexibility level will allow us from time to time to send you highly-compatible matches outside your designated age range.
After reading this article, I hope it encourages you to take another look at Personal Preferences settings to ensure they are providing you with the biggest matching pool possible and, therefore, the best chance of finding that special match. Of course, you know what is best for you, and just a reminder that, if you want us to strictly stay within a set preference, don't forget to set your Match Flexibility to a six or above. Rest assured that no matter what the size of your matching pool, we will search our data base every night to find matches who meet both our matching criteria and yours!
HOW IT WORKS
Your search for a great relationship has never been easier with groundbreaking overhaul of the eharmony you know and trust.