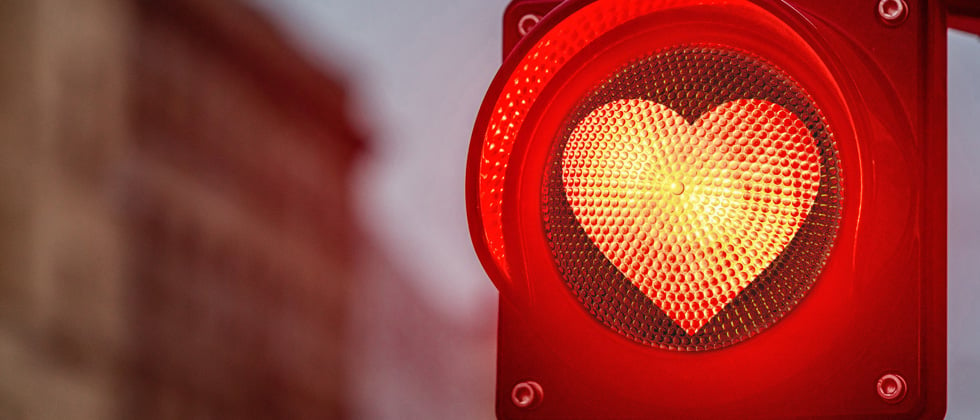 Dating a divorced woman: Most important things to keep in mind
Are you contemplating whether to get to know a divorced woman or not? Well, you should know, dating a divorced woman and dating a never-married woman are entirely two different things. When a marital relationship ends, it leaves painful scars. Divorce represents a life-changing situation. The woman goes through mixed emotions - relief, freedom, loneliness, and the pressure to handle her new responsibilities especially if kids are involved, all at the same time. Are you ready to be a part of this emotional roller coaster? Here are some pro-tips, so that you can avoid the common mistakes people make while dating a woman going through a divorce.
How to recognize if a divorced woman is ready to start dating again?
Whatever be the reason for a divorce, it can shatter a woman's personality especially if she has suffered physical or mental abuse, betrayal, rejection, or infidelity. If she is recently divorced, even the thought of a new relationship can seem daunting to her.
If you have feelings for a woman in this situation, it is good to understand her personality. While bringing up a history of her divorce might feel outright taboo, you should handle this mindfully.
Dating a woman who is going through a divorce: Learn more about her past!
Talking about her divorce might accelerate her healing process and for you, knowing her past will help in understanding her better. Don't dive head-first into intense one-on-one conversations instead get to know her gradually. Don't stalk her, not even on social media, give her some space.
Find out how she handled her divorce and if she is recently divorced.
Know if she had an on and off relationship with her ex-spouse.
Try to learn more about her family and her relationship with them.
Skip the intricate details of her sexual history.
Understand that there is scope for growth and change.
3 signs she is ready to date
Do you wonder, is she ready to start dating after her divorce? Here are the signs that will help you determine whether she is ready for a relationship.
She has stopped living in the past – and is open to and embracing new beginnings. There is a positive vibe around her. She has regained her confidence and seems like an independent woman.
She has not jumped back into the dating pool right after the divorce and is now not afraid of commitment.
She is actually over her ex and is optimistic about love and relationships.
Points to remember when dating a divorced woman
Dating a divorced woman can be an incredible experience, as she already knows what the stakes are when it comes to serious relationships. That said, you should be mindful of your words and actions when you are trying to get to know her. Here are some useful tips on how to meet and date.
Recently divorced women prefer to spend a lot of time by themselves and are probably undergoing their lowest phase. To meet them, you can try social networks or dating websites.
She might seem to be single and happy but that does not mean she is ready to plunge into a relationship. Wait until her divorce to start dating her – it's an emotionally draining time, show some patience and support her until she heals.
Keep a check on your expectations. You cannot be selfish and expect her to give you all the attention. If she has kids, be kind and nice to them. Try to win their love too.
While dating a divorced woman, you should be aware that her needs are different from a woman who has never been married. The bitter experiences from her past can make her tough and difficult to approach, so winning her trust is a big first step.
Don't be pushy in your intimate life. When it comes to intimacy, and this true for everyone, communicate and step in lightly.
Lastly, don't talk ill about her ex-spouse – If there is an issue, let her deal with him. You can be a listener if she wants to rant, but nothing more.
Go further… Small things you can do to win her over
Perhaps, while dating a woman who is going through a divorce, you need to be a little more sensitive, as she has already gone through a lot. So here are some ways to gain her trust and attraction towards you,
Celebrate her small wins: Be supportive of her career or her decisions and give her genuine compliments.
Ensure her that your intentions are good: She should be sure that you are not taking advantage of her vulnerability.
Don't rush her – time and patience are key.
Be respectful, helpful, and understanding. Being present for her when you sense she needs you, and offering to help will always be appreciated.
Stick around for the good times as well as bad.
Express love not sympathy – honest communication is the key. Your willingness to understand her problems helps build trust, which is very essential to your relationship.
You are dating a divorced woman? Have patience, stay positive and be up for a new adventure
Divorce has a way of peopleteaching how to face societal challenges and self-reliance and that is why dating a divorced woman has some great benefits. She knows the value of a relationship and will make efforts to keep things interesting between you two. She knows how to handle hardships, her expectations are realistic, and she chooses her battles wisely.
It is natural to feel nervous and confused at the start. But when you have found the right person, their history does not matter. If you are willing to look past the stigma, a divorced woman can be an awesome partner.
Join eharmony to meet people who have bounced back into the dating world, this time with extra confidence! You will soon be dating a full-fledged grown-up who has some amazing emotion-management skills.
How it works
Your search for a great relationship has never been easier with groundbreaking overhaul of the eharmony you know and trust.