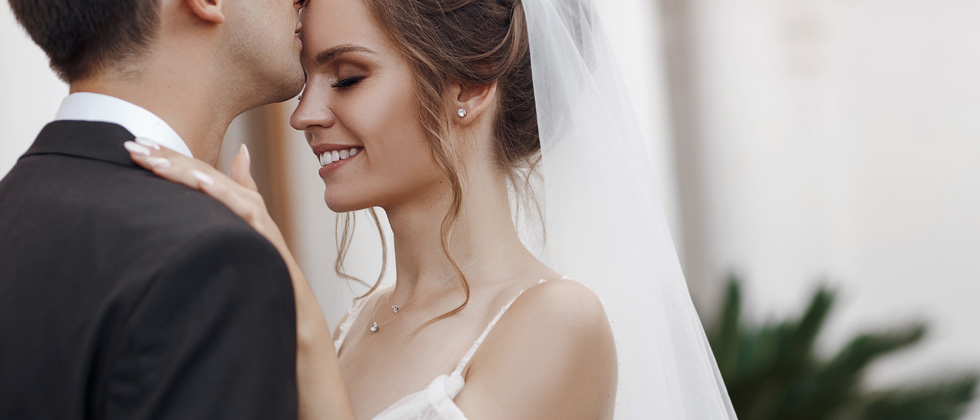 Behind the Number of eHarmony Marriages
"Among such studies I've examined, eHarmony stands out as among the more careful ones."
– Wall Street Journal's "Numbers Guy", July 29, 2009
Why is it important that, on average, 236 people get married every day after being matched by eHarmony?
And how did we come up with that statistic?
eHarmony's exclusive focus on long-term relationships makes us different from most other online dating sites that emphasize dating or casual relationships.We are interested in measuring much more than just the marriages that our site helps create, and we are researching how eHarmony creates all types of relationships.  Marriage, however, is a great place to start because national marriage rate benchmarks are reliable, verifiable and readily available.  More on that in a moment.
This week's "Numbers Guy" column and blog in the Wall Street Journal dug into the validity of the claim that eHarmony is responsible for 2% of marriages in the United States, as well as the methodology we used to derive it.The executive summary from the most recent study we commissioned with Harris Interactive in 2007 gives a good overview, but here's some further information on how this study was conducted and why.
Our base rate was the number of people who got married in the United States in the 12-month period ending March 2007. The Center for Disease Control and Prevention tracks marriages in the United States based on marriage certificates filed, so this is objective data.(Louisiana is the only state that doesn't provide this info to the CDC, so we conservatively estimated the number of marriages in that state based on its comparative population.)
To determine the number of people who met on eHarmony, we worked with Harris Interactive, a widely respected and global market research and consulting firm, to conduct an online poll of people between the ages of 20 and 54 who indicated their weddings had occurred during the 12-month period ending March 2007. People in that age range account for 93% of marriages in the United States, and 83.5% of them were also online back in 2007
eHarmony and Harris worked with Survey Sampling International, the firm that invented the commercial sampling business in the US in the 1970s and whose clients now include nearly three-quarters of the top research firms worldwide, to source the sample for this study. Our sample was 7,135 people who had gotten married between April 2006 and March 2007. We asked these people how they met their partner and if they had been introduced on eHarmony.
The sample was propensity weighted using Harris Interactive's proprietary weighting technique to ensure it was accurately representative of the U.S. population and to account for potential biases that could have been introduced by the online sample. We also carefully avoided over-generalizing our findings. For example, we only included those who were married, online and between 20-54 years of age because those were the people that we surveyed.
The study found that in the 12-month period ending March 2007,
a. 1,675,172 marriages occurred among those online between the ages of 20 and 54. [2.2M (total U.S. marriages) x .913 (age range) x .834 (online)]
b. 43,051 of these marriages were of couples who met through eHarmony.
c. 86,102 eHarmony users (i.e. individuals) are thus estimated to have been married in the year ending March 2007.
d. This suggests that, on average, 236 eHarmony users marry every day. [86,102 / 365]
e. And that eHarmony accounts for 2.0% of all new U.S. marriages. [43,051 / 2,200,000]
These findings reinforce what a lot of people already experience either themselves or within their social circles—that a lot of people meet and get married using eHarmony. But as high as these numbers are, the findings from this study are likely understated since we didn't account for anyone aged 55 or older, even though we hear from many successful couples in that age bracket.
As a company founded on scientific principles, eHarmony is committed to being as open and transparent with our research findings as possible, without divulging information that is proprietary for competitive reasons. We have several papers currently going through peer review and we will make the results of those studies available when the papers are published.
Academic journals, especially those in the behavioral sciences, generally only publish papers that test theories. Because this particular study with Harris Interactive was intended and designed to describe a demographic finding, not to test a theory, it is unlikely that these results will ever be published in a peer-reviewed journal.
We are always open to feedback and suggestions on how to improve eHarmony's research. Constructive comments or recommendations can be sent to research@eharmony.com.