Personal Space
As couples across the country quarantined together and apart, they invested in new design pieces, discovered each other's annoying behaviors and reorganized to achieve the perfect space to thrive at home.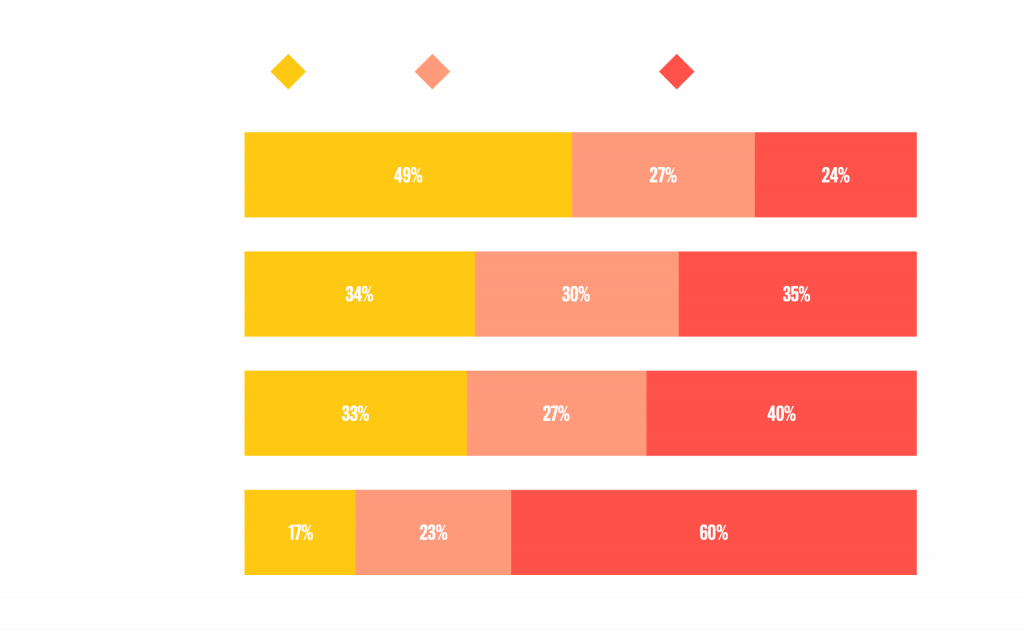 Up-leveling living spaces became important. The majority of people have spent time and energy on their homes in 2020, with reorganization and redecoration quite common among couples.
Moving in and Out

NEEDING MORE SPACE
The desire for more space is stronger among younger people, while those 55+ report they are happy with the space they currently have.