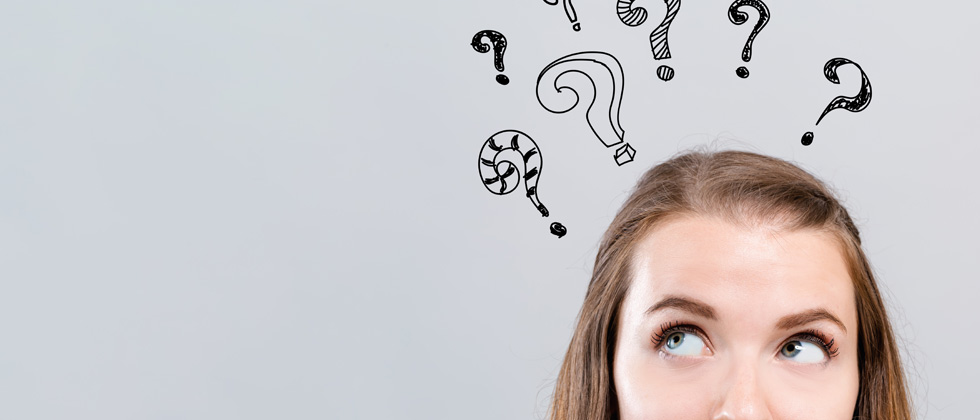 Am I Doing Something Wrong?
Question
Dear Dr. Warren,
I have been with eHarmony for 6-7 months and have been trying to meet someone with either little or no success. Although I consider myself to be a nice guy, it feels like I am doing something wrong. The problem is I don't know what. I have been trying so hard and it is making so sad that I don't know what to do. I feel like there is nothing I can do right. What can I do?
Sincerely,
Robert in Woodland Hills, CA
Answer
Dear Robert,
Thank you for taking the time to send in your question. Having patience when searching for the right person to date while you are single can perhaps lead to you to believe that you may be doing something wrong and then possibly that there may be something wrong with you.
I want to assure you that both reactions are perfectly normal but speak to two very important points that I'd like you to consider. The first is to make sure that you are doing every thing that you can to ensure success on eHarmony. The second is to understand that if you're feeling that there is something wrong with you personally, it probably signifies that there are a few areas which could benefit from some further reflection and personal development.
Let's take a deeper look into these areas. First let's talk about how you are coming across and your account settings, and why these two things are important.
Your "About Me" Profile
Start by taking another look at your personal profile that your matches see. Is it as complete and polished as it can be? Have you posted your most recent photos that show you at your best? Consider providing some new and more complete answers as well as taking some new photos. If you are in doubt, ask a trusted friend or family member to take a look and tell you where you might improve.
Your Account Settings
If you find that quantity of matches is an issue for you, there are a few things you can do to help increase the number of matches you receive. First, have a look at your Match Settings and your Match Flexibility Settings that are located in your account. These settings act as filters that screen in or screen out your number of available compatible matches based on the additional criteria that you select. This has nothing to do with the core compatibility you share with these women based on 29 Dimensions, but instead includes additional preferences such as geographical distance and personal settings such as age, ethnicity and preference of having children. Review these settings carefully and make sure they are set correctly, being sure to assess how important these individual criteria are to you. If your distance settings are set closely to where you live, for instance, experiment with widening your geographical distance settings to increase your search area. You may be pleasantly surprised to find who may be just slightly outside of your settings.
Next, let's talk about communication with your matches and why it is important.
I can't say this enough: initiate communication with all of your matches. You are known to be compatible with these women based on 29 time-tested, critical components for relationship success (and this in itself is nothing to balk at—matching well on these dimensions determines happy relationships, not just in the first six months, but for years to come!). Plus, by getting to know as many matches as possible you'll be in a much better position to understand which qualities and traits appeal to you so that when you find them in the right combination with the right physical chemistry, you'll know you have found your match.
When people first start their search for the right person for them they often come to the table not knowing much beyond the desire to find someone to share their lives with. Sure, there may have been a few (or many, depending on who you are) experiences dating people in the past through which you learned a few traits that you liked—and some that you most certainly didn't—in a partner, but the total picture of the kind of person you'd really hit it off with still exists in tiny fragments. Think of it like a puzzle where some of the pieces have been found to fit together but the clear picture has not yet emerged. That's where communication comes in; by initiating communication with each and every one of your matches, you are expanding your opportunities for meeting the right person and you are forming a clearer picture of the type of person you'll be able to notice right away.
Finally, let's discuss self-perception and how you feel about yourself.
From your letter I can tell that you are experiencing some distress. You may have been closed out many times, or perhaps you've talked on the phone or met someone in person and the chemistry didn't quite feel right. I want you to know that this is okay; it is a natural part of the process and it is quite normal to experience some disappointment when someone does not show mutual interest. But what I don't want you to do is let that disappointment define who you are as a person. You stated in your letter that you feel like there nothing that you can "do right." What I want you to do first is take a step back and look at things from a more balanced and wider perspective.
The search for love on eHarmony has a different time table for each person. For some, their special person shows up rather quickly in their initial set of matches. For others, however, it takes a bit longer, and in some cases still, it takes longer still. I hope you can take comfort in the fact that many of our successful couples who have found the love of their lives can attest to this fact.
The key to making eHarmony work for you is to always try to be patient, persistent and maintain a positive attitude. The search for love is just one facet of a healthy, balanced life. More to the point, knowing that you're ready to find lasting love is profound, but it should not be the only thing happening in your life. Searching for someone special to share your life with is as much about self-discovery as it is discovering other people to see if they're a great fit for you. So try to think of areas in your life that could benefit from self-development and perhaps make a few changes in your life that will allow your self-esteem to be strong. No one likes to feel closed out, but I believe if you are patient, persistent and maintain a positive attitude that in time you will be pleasantly surprised. Follow these suggestions and let us know how you do.
Sincerely,
Dr. Neil Clark Warren