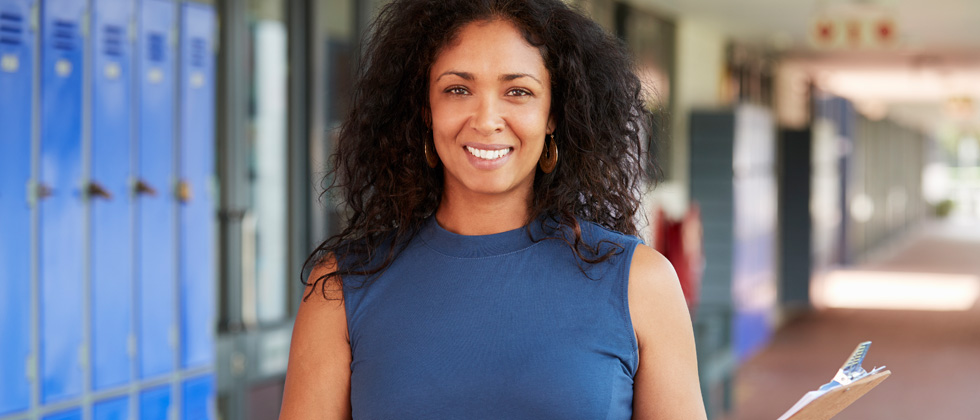 15 Reasons to Date a School Principal
Working up your nerve to visit the principal's office? Here are 15 reasons to date a school principal:
1. To get over your fear of the principal's office.
2. In fact, you'll want to visit the principal's office.
3. You'll be dating someone in a position of power who commands a certain respect from students and colleagues alike. Can you say turn-on!?
4. Enjoy watching the sunrise? You're in luck. Principals are early risers. (P.S. Coffee is much appreciated.)
5. Principals work hard, and have to judiciously balance the needs of students and teachers, while dealing with the school board. To excel at the job, your date must stay cool under pressure.
6. Date night will be a much-anticipated break from a stressful week of dealing with unruly kids and school politics.
7. You'll be dating someone who can be simultaneously strict, compassionate, and wise.
8. Your date "meets the parents" all the time. She's a pro.
9. Summer holidays. Enough said.
10. You'll be dating a respected member of the community.
11. Not all principals like kids, but the ones who love their jobs do. So if you have kids, your date will know how to talk to them with respect.
12. Principals have leadership skills and excel at team-building.
13. Worth noting if you're in it for the long haul: Your date has a good pension and will retire well.
14. No graveyard shifts and weekends at the office. Sure, some times are busier than others, but at least evenings and weekends are technically free, right?
15. Principals are organized multitaskers. No lazy bones here!
Why else should one consider dating a school principal?