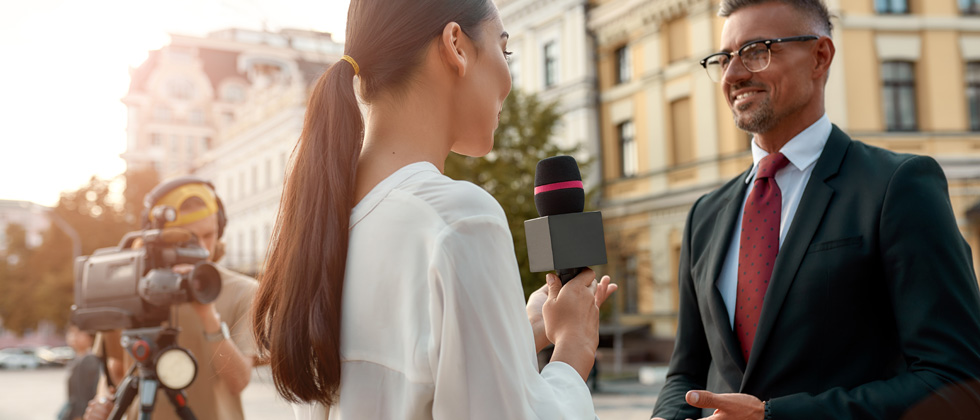 15 Reasons to Date a Reporter
Assuming you're not being currently investigated for a story, there's no need to fear a reporter's interest.
Here are 15 reasons to date a reporter:
1. Reporters have great "B.S. radar." They expect honesty and transparency — and know how to find out the truth if it's not being told.
2. Reporters are usually self-employed and have flexible schedules. If you're free for lunch on a Wednesday, your significant other might be able to join you.
3. You'll be getting a great Scrabble partner. (Don't try to use fake words. He/she will know.)
4. Reporters meet deadlines. If punctuality is your thing, a reporter won't let you down.
5. Feeling out of touch? Your date will be up on all the local news and current affairs.
6. Successful reporters (like the one you're dating) are ambitious and aren't afraid to take risks.
7. Related to #6, your date might even make the first move. (Or ask you why you haven't.)
8. Reporters make great dates to parties and family events, as they're great at asking questions and engaging others in conversation.
9. Your date will always have interesting stories to tell.
10. Remember that time your ex forgot your birthday? Reporters pay attention to important details. Your date will remember your birthday, the way you like your coffee, and that promise you made her last week. Your words will matter.
11. Reporters are passionate communicators, excited to share stories with a wider audience. They also want to hear others' stories.
12. Reporters are trustworthy. And when you're in a relationship with one, everything is off the record.
13. Reporters can act fast, redirect questions and problem-solve on the fly. If you like smart guys/girls, a reporter will keep you on your toes.
14. Reporters get invitations to swanky events. If you've ever wanted to hobnob with the mayor and other local celebrities, dating a reporter helps.
15. Clark Kent. Enough said.
Why else should one date a reporter?