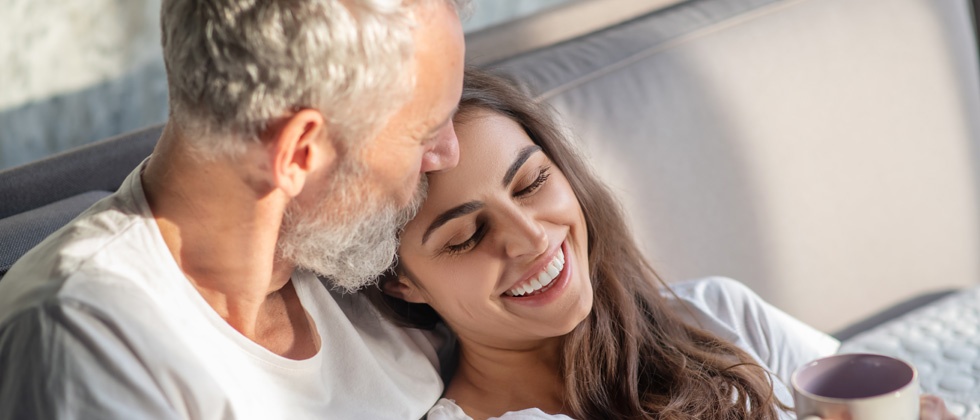 Dating preferences change with age
Recent studies compared dating preferences among older and younger adults. While some dating preferences changed over time, others seem to stay the same. Find out what they are and how you might expect your dating preferences to change with time.
With the rise and popularity of online dating, there is more age diversity than ever online.  Recent studies looked into dating preferences among older and younger adults.  Most of these studies come from analysis of online dating profiles specifically.  While some dating preferences changed over time, others seem to stay the same.
Here are a few things that change with age:
Women prefer older men until about the age of 75, when they start wanting younger men (whether this is a preference or lack of available men in unknown)
The older men get, the more likely they are to want a younger partner
Health and mobility become an important dating criteria after 60
Older people are more rigid in their desire for someone of a certain height, ethnicity, and religion
Older adults (65+) are more willing to accept dates who live further from them
Yet there are some things that never change.  Studies show that:
Physical attraction is more important for men than women – for men 20-75+, men were more likely to want an attractive partner compared to women
Women are choosier than men – at every age, women have more criteria and stricter standards than men when looking for a mate
It is definitely true that preferences – dating or otherwise – change with age.  Just think about the things you thought were important in a partner 10 or 20 years ago compared to what you think is important now.  It is also important to note that there is more than one way to look at changes over time.  For example, dating preferences may be more a reflection of increasing tolerance, with younger people being more willing to date outside of their race and religion compared to older adults.  Or it could be a sign that people become more selective and set in their ways the older they become.  These are just a few thoughts and findings about dating in the later years.  What are the things you look for now that you didn't when you were  younger?
Similar articles from eHarmony Labs that you might enjoy:
Relationships get better with age – Recent studies show that older people have better relationships. What is the secret to their success?
If Age Is Just A Number, Why Are Cougars More Satisfied? – Research shows high satisfaction in relationships where the woman is older than the man.  Find out why.
Some things get better with age – Assumptions about aging adults are debunked in a recent review on social relationships across the adulthood.
References: