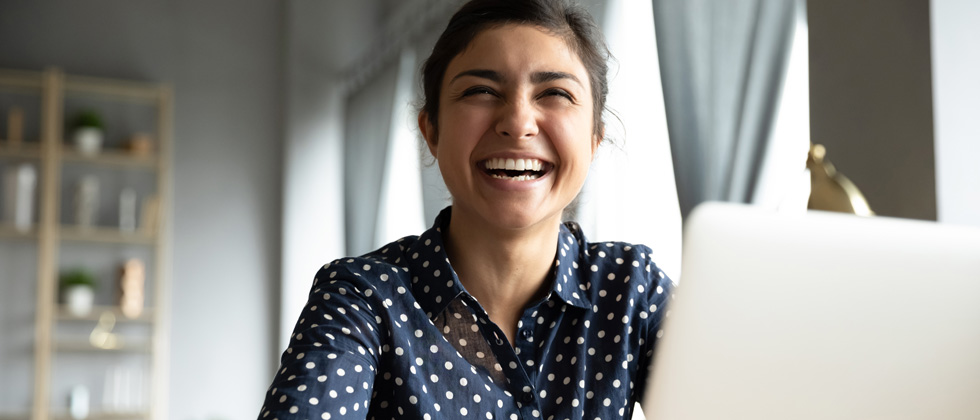 Using eHarmony: Answering the 'Passionate' Question
What are you most passionate about? If you've ever been an eHarmony member, you know this question. But what if you are having trouble answering it?
What are you most passionate about? If you've ever been an eHarmony member, you know this question. But what if you are having trouble answering it?
If you've ever been an eHarmony member, you know this question, it's the first thing you fill out on your profile, and the first thing your matches see (besides your 12 photos…and you have all 12 posted, of course!).
Some people answer this question with clichés like "life, friends, and family" because they can't think of anything else to say. Others feel disappointed when they receive matches who have cliché answers posted here.
Don't be too hard on yourself or others with this question. It's probably one of the toughest things to articulate to a stranger, let alone to know for yourself.
If you're not sure how to articulate your passions or you don't even know what they are in specific terms, keep reading. Once you identify your passions, you'll greatly enhance your profile – not to mention your life, and the lives of others as well.
WHAT DOES "WHAT YOU'RE MOST PASSIONATE ABOUT" MEAN, ANYWAY?
Essentially, it's asking, "What thrills you above and beyond pleasurable instinctual drives like eating, sleeping, and procreating?" It's asking what's important enough to you that you're willing to sacrifice other valuables for its sake? And don't forget – it's also asking why!
WHAT MIGHT BE IN THE WAY:
If you're having difficulty identifying your passions, maybe something is "blocking" you from knowing what your passions are or from pursuing them. Maybe you're too occupied with life's obligations, or you feel your skills are insufficient to achieve your dreams.
Ask yourself: if you could do anything in the world without having to think about money or any limitations, what would it be? It could be that you've been shooting too low! Or, if you think you're dreams are unrealistic, just focus on some element in them – you can start small and go from there.
For instance, maybe you want to win 'American Idol'. But, if that doesn't happen for you, maybe you could sing in local venues, or even join a band or a choir.
COMPONENTS TO YOUR PASSION QUESTION:
The passion question can be broken down into components of "topic," "object," "action," "skill set," "outcome" and "purpose."
TOPIC
Your passion most likely falls into a specific topic like the ocean floor, European history, basketball, a method of parenting, or a social cause like affordable housing.
OBJECT
Your passion is directed at an "object." It refers to a physical object or objects like trees, bikes, or old buildings, but it could also be an animate "object" like animals, your relatives, your friends, your patients, or a population of people, a "target audience."
ACTION
Your passion involves an "action" toward your object of passion. Your "action" could be as simple as enjoying the "object" or it could be doing something to or for the object. For example, my grandmother was passionate about keeping us warm during mid-western winters by knitting beautiful afghans for us. Passion doesn't have to be grandiose. But it helps your matches know you better if it's specific.
SKILL
As you see, this action may include a skill that you can mention — even if it's something as low-key as knitting.
OUTCOME
What outcome do you hope to achieve? What change do you hope to accomplish? This could answer the "why" of the question, and may be the most important component!
PURPOSE
This section also gives you the chance to state your life "mission statement" or your life purpose, if you've thought through things that far. Maybe it's something you're already doing, or a goal you're working toward.
Including a mixture these components in your answer will help you define your own passions as well as express them to your matches.
Discover your passions and become more attractive to your matches. And, (pardon the expression) "live life to the fullest" – for real.