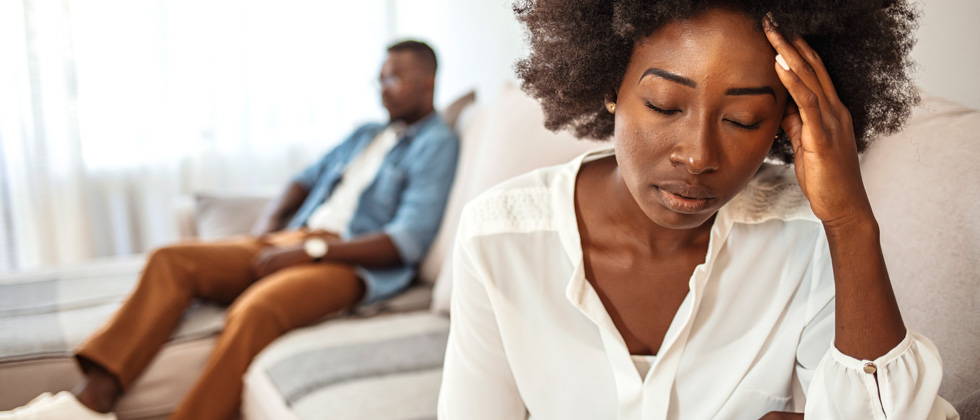 The Biggest Reason You May Be Pushing Him Away
I can't tell you how many letters I get from women who are trying to get a man back – men who didn't treat them well, who were non-committal, or who didn't act like good boyfriends.
I can't tell you how many letters I get from women who are trying to get a man back – men who didn't treat them well, who were non-committal, or who didn't act like good boyfriends.
I read these letters in disbelief and wanted to yell, "You don't want HIM back!" Instead, what these women need is a man who is emotionally mature and capable of creating a relationship. These men are out there. But the biggest reason these women aren't connecting with them is this: FEAR. Fear of being alone until this guy shows up. So they hang on to these men because they're afraid. And here's what's really important for you to know: fear prevents you from actually BEING the kind of woman the man you REALLY want will be attracted to for the long term.
Here's how to begin dismantling that fear now…and start becoming more attractive to the kind of guy you need…
PUT YOURSELF IN HIS SHOES.
Take a moment now and picture your "ideal" man. What does his life look like? Who's in it? What does he spend his time doing? What's important to him? And, most importantly, what kind of woman is he looking for?
The truth is that an available, attractive, emotionally mature man is YEARNING to find a woman who is evolved, open, and able to give and receive love. A woman who ISN'T living in fear. She doesn't magically turn into this woman when he meets her – she already IS this…and that's why he's attracted to her and wants to commit to her.
GET RID OF EXCESS BAGGAGE.
I'm not talking about your past. We all have one. I'm talking about whatever keeps you STUCK in the past and holding on to something that's not real. Pining over an old love is a crystal clear sign that you're in fear: You're afraid to let go of the old because you're not willing to take a leap into the unknown.
The unknown is the present moment. It's this moment when you're single with no man. And it can be pretty scary. But there's no way to get to the future moment of being with a great guy unless you step into the present with both feet. So, how do you do that?
MAKE YOUR LIFE AN INVITATION FOR A MAN.
No good guy in his right mind wants to rescue a woman. And while he wants her to be happy, he doesn't want to feel like he's responsible for making her happy. Because that puts incredible pressure on him and makes him feel like making you happy is a chore. And that's when a man will bolt from a relationship even before it gets off the ground.
The best thing you can do to release the past and make way for the future is to focus on making sure your life right now is rich and fulfilling for you. Because a life that you are currently enjoying is a huge, wonderful, welcoming invitation for the man you want to be with.
By the way, you want to put this in your profile. Highlight all the ways your life is fulfilling right now – exactly as it is, so that a great guy reads it and thinks, "Wow, I want to be a part of that!"
GET A CLEAR IDEA OF WHAT YOU WANT.
Fear causes us to do all sorts of funny things when we meet someone we like. And one of the most common things women do is hold back from revealing what they really want for fear that it's going to scare a guy away.
But there are ways to state your wants upfront WITHOUT appearing needy and putting pressure on him. Say you're dating a guy and you want to talk to him about exclusivity before things get intimate. You can say something like, "I'm really enjoying getting to know you, but I only get physically involved with someone when I'm in a committed relationship."
When you tell a man this, you're not making it about HIM. You're essentially communicating that this is what you require in your life – with or without him. If he's a good guy and he's interested in a relationship with you, he'll respect you for it and up his game. It makes you incredibly attractive – to a man who's as amazing as you.
________________________________________________________________________
Understanding attraction and how it works is absolutely critical if you want to create a connected, lasting relationship with a man. To learn more about the kind of woman a great guy is attracted to for the long term, subscribe to Christian's free e-newsletter. He'll tell you what makes a guy want to commit to you, and what you can do to get him there without any convincing or game playing.