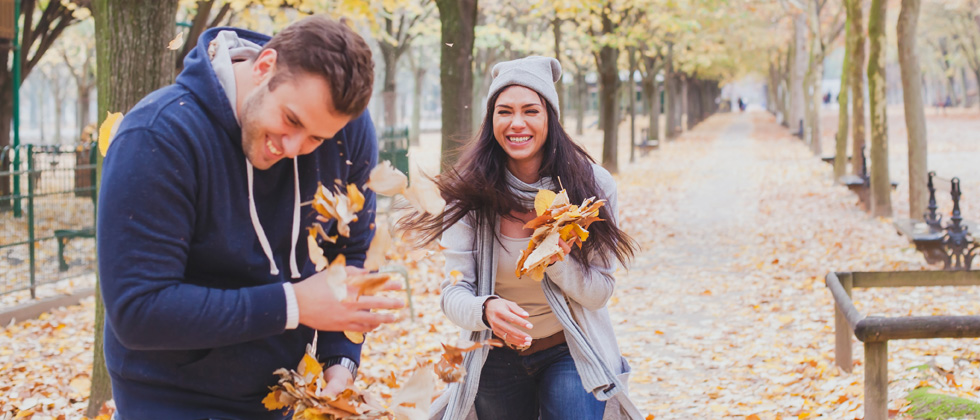 The 3 Most Annoying Games People Play in Dating
I call the beginning phase of dating "Dating Limbo" because no one knows yet what will become of the relationship. Will the two of you date for a couple of months, and then become exclusive? Will you hang out a few more times until one of you cools off and ends it? A major factor which adds to the existent stress and confusion during this period is game-playing. Oh, if I could only count the number of times I've heard clients recount stories about the annoying games men and women play in dating. Grab your cup of coffee or glass of wine, ladies and gentlemen, because we're about to get into it! Cue the sirens, folks, because the first game we'll discuss is a true contagion in the dating world.
1. Sugar-Coated Lying
Early in dating, men and women lie constantly. Some of the lies are little white lies ("I love exercising") while others are serious lies that no one should ever be repeating ("I'm single," when you're really not). In this article, I'm focusing on the way men and women lie to their dates and end up leading them on when they're not actually interested.
What's one of the most frequent lies men and women use? "I'd like to see you again," or another version of expressed interest when there really is none. Even though you may believe that you're being nicer to lie, you're actually making things worse by keeping hope alive. Keep in mind that someone leaving a date may go home, tell his friends about you, and look forward each day to the next time he gets to see you.
What to do instead: If your date asks if he can see you again, try saying this: "You are so sweet and thank you, but can I think about it?" If you know you're never going to want to see him again, try being brave and honest: "I'm not sure if we're a good fit, but I did enjoy meeting you tonight."
2. Making Vague Weekend Plans
You've probably heard a few different people you've dated say this: "Let's do something next weekend." If you're like most people, you meet someone you like and then set out to make plans for a simple weekend activity. However, days often pass and you wonder whether you should call, or you debate whether you should wait another day or two. Finally, cut to Friday or Saturday, and your date, it turns out, has made other plans. You feel frustrated because you've been strung along and left without plans at the last minute.
What to do instead: Know which kind of person you are when it comes to making plans. If you're easygoing, you probably don't need to have plans set in stone. But if you're more of an organized planner who likes to have dates set in advance, tell your date the truth outright – and don't apologize for who you are! Say, "I'm a planner, so I like to have things set in my calendar for the week ahead. If you want to hang out this weekend, we can either agree to see each other next Saturday now, or you can let me know by Wednesday or Thursday when you can get together."
If you don't hear anything by the time frame you gave, You Must Make Other Plans. Never focus more on what your date wants early in the dating process; it's critical that you put your needs out there so that you can assess if the person you're dating can meet the needs you have for a relationship. If your date resists making set plans – and you're a planner – I suggest you date someone else.
3. Investigating Whether Someone you Start Dating is – wait for it – Seeing Someone Else!
In the limbo stage of dating, daters often try to figure out whether the other person is casually dating or getting intimate with someone else. To get this information, daters stake out the other person's social media accounts as if they're conducting a SWAT expedition. Men and women spend time analyzing and dissecting photos ("Does it look like his arm is around her in a friendly way, or a romantic way?"), as well as searching the internet for any potential glimpse of information about the new one's personal life. Often on a date, one person asks the other a line of desperately strategic questions to try to figure out what she was doing the weekend before – or most importantly, who she was hanging out with!
What to do instead: First, it shouldn't matter whether your date is seeing someone else (at least) for the first couple of months. There's no reason to lock it down until you know your date better and feel more confident that this one is a good fit for you. Once you've been dating for a while and you're sure you want to make it exclusive, be honest and direct about what you want. Try this approach: "I really like you, and I think I'm ready to be exclusive with you. Do you want to think about it and we can talk about it again later?" Trust me: People love people who don't pressure them.
The second issue to consider is whether you ever really need to know whether your date is seeing someone else. The best rule to remember about dating limbo is to always expect that your date is also talking to someone else at the same time – until you discuss it and agree to make the relationship monogamous.
OK, what is the most annoying dating game for you?
About the Author:
Dr. Seth is a licensed clinical psychologist, author, Psychology Today blogger, and TV guest expert. He practices in Los Angeles and treats a wide range of issues and disorders and specializes in relationships, parenting, and addiction. He has had extensive training in conducting couples therapy and is the author of Dr. Seth's Love Prescription: Overcome Relationship Repetition Syndrome and Find the Love You Deserve.