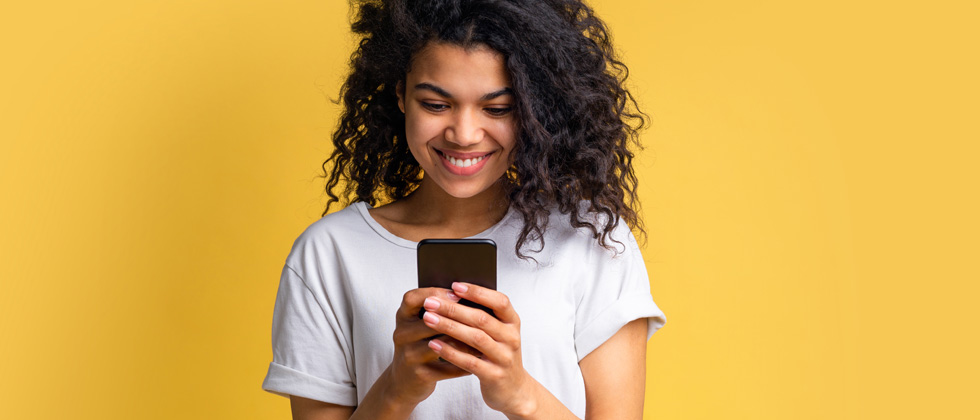 How Many Times Do You Look at a Profile Before Communicating?
If you see a dating profile you like, how long does it take for you to initiate communication? Do you ever wonder how long it takes before someone will communicate with you? So did we.
We looked at almost 20,000 members on our site and investigated how many times people looked at their match's profiles before communicating. On eHarmony, you can communicate either by going through guided communication – a series of steps that help you slowly get to know someone by asking an answering some standard questions. Or you can go straight to eHarmony Mail – a free-text form, similar to sending someone an email.
When using guided communication, people will look at another person's profile a little more than one time before communicating (1.2 times on average). When using eHarmony Mail, however, it takes almost 3 views before sending an email (2.9 to be exact). There are other several factors that make a difference, too.
Age
It turns out that older people take longer to message someone through guided communication while younger people take longer via eHarmony mail. An average 40-year-old will take 1.3 glances while a 21-year-old will take 1.1 glances before entering guided communication. For eHarmony mail the opposite is true. The average 21-year-old will look at a profile 3.1 times, while the average 40-year-old will look 2.9 times before initiating communication.
Personality
People who are more extroverted and those who are more open to long-distance love will communicate after fewer profile views. Extremely shy people look 1.6 times and extremely extroverted people look 0.9 times. Interestingly, research on personality types shows that introverts and extroverts use the internet for the same purposes and disclose the same amount of personal information about themselves, but introverts enjoy communicating online more and feel it is better for forming interpersonal relationships (Schiffrin
et al., 2010).
Region
There is also something to be said for things moving faster on the east coast. People from the North Eastern United States initiate guided communication after 1.1 views, while Western Canadians move a little slower, taking 1.4 profile views before initiating.
How often you view someone's profile before communicating depends on how you plan to communicate as well as with a number of personal factors. It's something to consider if you have ever wondered why someone looks at your profile a few times before communicating.
How often do you look at someone's profile before communicating?
Further Reading:
Schiffrin, H., Edelman, A., Falkenstern, M., & Stewart, C. (2010). The Associations among Computer-Mediated Communication, Relationships, and Well-being Cyberpsychology, Behavior, and Social Networking, 13 (3), 299-306 DOI: 10.1089/cyber.2009.0173